UAE's hotel sector boom 'led by Dubai'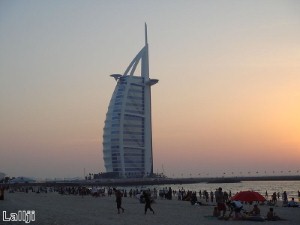 Positive results were recorded by the UAE's hotel sector during the final month of 2013.
The latest research by STR Global shows there was a three per cent increase in occupancy to 59.5 per cent and a 4.2 per cent hike in average daily rate to $180.65 (£109.35). On top of this, revenue per available room rose to $107.44.
These figures demonstrate the ongoing strength of the hospitality industry in the country, with Dubai one of it leading lights. The emirate has set itself the goal of doubling the number of visitors it attracts in the next seven years, from ten million to 20 million.
Philip Wooller, area director of Middle East and Africa for STR Global, said Dubai is about to embark on a 'fascinating journey' as a number of new projects are announced ahead of Expo 2020.
'The numbers alone suggest the hotel supply will need to nearly double from the existing 68,000 rooms to 120,000 rooms,' he added.
Individual results for Dubai also make for good reading, as its occupancy rate was 80 per cent in December, a 1.7 per cent month-on-month increase.
Yousuf Wahbeh, head of transaction real estate for the region at Ernst and Young, said: 'With the peak season having started, the region is setting up for a successful incline in hotel occupancy. We expect this to continue throughout the upcoming months, especially in the UAE, with the onset of the Dubai Shopping Festival.'
A series of measures were recently announced by the government of Dubai as it targets further growth in the hospitality sector. These include a reduction in red tape, a year of exemption on the ten per cent Dubai Municipality fee and government land is going to be allocated for the development of three and four star hotels.