UAE's FDI industry 'looking strong for 2015'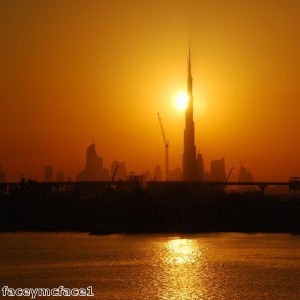 This year is will be a positive one for the UAE's foreign direct investment (FDI) industry, with new economic policies in place that are set to attract fresh eyes.
On Tuesday, a top official from the Global FDI Association told the audience at the 2015 World Forum for Foreign Direct Investment that the UAE is a melting pot with all the right ingredients when it comes to investment.
Barry Johnson, chairman of the board of the organisation, told the Khaleej Times that the enthusiasm and commitment found in the UAE is unparalleled.
"The UAE in many regards conforms to best practices. FDI is coming to this country not just because they have an economic story to tell, but because they also have a good living story to tell ... at the end of the day, people want to come where their businesses can do well and where they can also live and exist in an environment that is dynamic and inspires you," he said.
Mr Johnson explained that the UAE's economy is expected to grow between four and five per cent, which is a good sign as people want to invest in countries where money is being spent well and there is "economic vibrancy".
He acknowledged how far the UAE has come in a short space of time, the challenges it has overcome and the accomplishments it has achieved. The country has witnessed a massive rise in the number of tourists it attracts and is home to the world's busiest airport - Dubai International Airport.
"Before investment comes tourism - people visit before they invest. You have the ability to get people here. You have a leg up in terms of getting people to want to invest," the chairman added.
In 2014, FDI contributed five per cent to the UAE's gross domestic product and grew 25 per cent to more than AED47 billion (£8.3 billion), according to Sultan Bin Saeed Al Mansouri, economics minister for the country.
This growth has boosted both oil and non-oil businesses across all sectors in the country, especially firms working in the petrochemical, aviation and tourism industries.