UAE world's 'fifth most-competitive economy'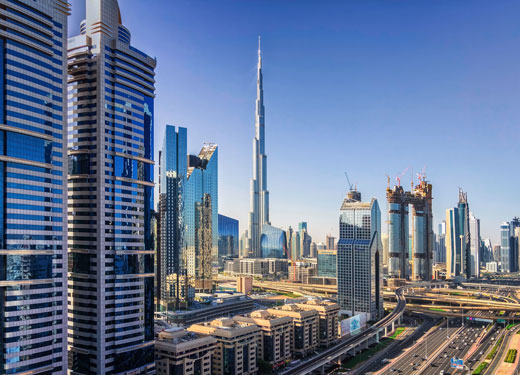 The UAE has been named among the world's five most competitive economies for the first time ever in the latest IMD World Competitiveness Report.
The UAE ranked first overall globally for business efficiency according to the IMD, outshining other economies in areas such as productivity, digital transformation and entrepreneurship. It also ranked second in terms of government efficiency, up two places compared to last year's report.
Established in 1989, the IMD World Competitiveness Rankings incorporate 235 economic indicators and analyses 63 major economies worldwide.
The UAE ranked 16th on the list of most competitive economies just three years ago, demonstrating its remarkable economic development in recent years.
Singapore topped this year's ranking, followed by Hong Kong, the USA and Switzerland. The UAE ranked first among countries in the Middle East, with the likes of Saudi Arabia (26th), Turkey (51st) and Jordan (57th) positioned well down the list.
The IMD ranking takes into account a broad range of 'hard' statistics such as unemployment, GDP and government spending on health and education, as well as 'soft' data from an Executive Opinion Survey covering topics such as social cohesion, globalisation and corruption.
This information feeds into four categories – economic performance, infrastructure, government efficiency and business efficiency – to give a final score for each country.
Commenting on the UAE's achievement, HH Sheikh Mohammed Bin Rashid Al Maktoum, Vice President and Prime Minister of the UAE and Ruler of Dubai, said: "We have embarked on the competitiveness journey 10 years ago and the UAE today is ranked first in the region and fifth globally. Competitiveness is an endless journey. Leading and top positions go always for those who spare no effort to make landmark achievements and milestones."