UAE tourism value tipped to reach AED237bn by 2026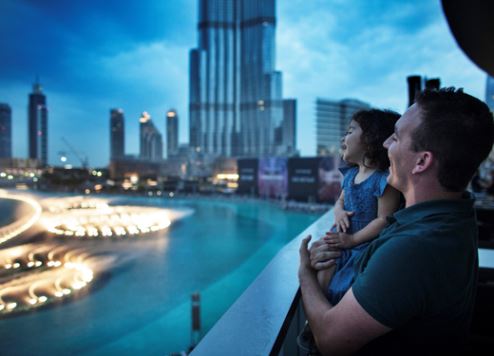 The UAE's tourism industry is tipped to be worth almost AED236 billion by 2026, according to the country's Minister of Economy, Sultan Al Mansouri.
The sector, which has become one of the "main pillars of the country's post-oil economy", was worth AED134 billion in 2015 and achieved 8.7% GDP growth.
Under the directives of the country's leadership, the UAE has developed an economic system based on diversity, innovation and sustainability and tourism is an essential component, said the minister in an interview with state news agency Wam.
"Estimates indicate that the tourism sector will contribute 5.4% annually over the next 10 years to reach AED236.8 billion by year 2026," said Al Mansouri.
"The UAE has a rich cultural heritage, natural diversity and developed infrastructure that makes it a strong competitor on the world tourism map."
In order to realise the country's ambitious goals for tourism and its wider objective to build a diversified knowledge-based sustainable economy, human capital needs must be met, continued Al Mansouri.
"Our vision is to make the UAE one of the most important tourist destinations in the world," he said.
"This ambitious vision is aimed at promoting the tourism sector to be one of the most important pillars of the post-oil economy."
The number of overnight visitors in Dubai is expected to reach 15 million in 2016, up from 14.2 million in 2015.
According to the latest figures from Dubai Tourism, 4.1 million overnight visitors arrived in the emirate in the first quarter of this year, up 5.1 percent year-on-year and driven by strong growth from India and the Gulf countries.
Visitor numbers need to grow by 7-9 percent annually for Dubai to reach its target of attracting 20 million visitors per year by 2020.
In neighbouring Abu Dhabi, guest arrivals increased 8 percent in the first 10 months of this year compared to the same period in 2015, with visitor numbers reaching 3,641,234, Abu Dhabi Tourism & Culture Authority (TCA Abu Dhabi) said.
Guest nights in hotels and hotel apartments also increased by 2 percent over the same period to 9,850,881.