UAE to represent 90% of ME leisure tourism market by 2020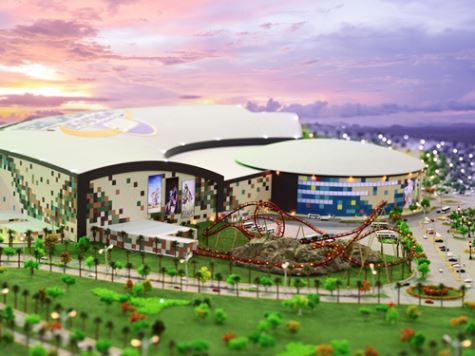 The UAE is forecast to represent 90% of the Middle East's leisure tourism market by 2020, according to research by Team Leisure LLC.
And what's more, it will drive demand growth for the country's hotel industry says the company's director, Phil Taylor.
"The UAE is just about to take a huge step on to the world leisure stage with some 10 to 15 major leisure attractions due to open in 2016 and many more in the pipeline," said Taylor.
"This is the next big step in the UAE's tourism strategy and the single biggest driver of growth in the hotel market for the next five years."
In 2016 alone, four major new theme parks will open in Dubai: IMG Worlds of Adventure; MotionGate, Bollywood and Legoland at Dubai Parks and Resorts; and Dubai Safari, as well as a number of other exciting leisure projects.
IMG Worlds of Adventure will open next week (August 15) and the opening team is now on-site putting the final touches to the world's biggest indoor theme park.
Performers from France and Ukraine, robotics experts from Tokyo, engineers from the UAE and Germany, and construction staff from Asia are currently preparing IMG Worlds of Adventure for its big opening day.
They have been involved in shipping life-size dinosaurs by sea from Japan, lifting a 12-tonne gondola by crane through the roof of the park, and directing dancers in six-month-long rehearsals.
The park team is now working around the clock to test rides, clean the park and get prepared for the first arrival of visitors, Lennard Otto, chief executive of IMG Worlds of Adventure, told The National.
"One of the main challenges has been the size and scale of the project," said Otto. "This is the largest indoor theme park in the world. We are venturing into unchartered territory as a world's first."
The UAE's growing status as a global hub for leading leisure attractions will be a topic for discussion at The Leisure Show, which takes place from September 17 to 19 at the Dubai World Trade Centre, along with co-located events The Hotel Show, Piscine Middle East and the 4th edition of the Vision Conference.
Team Leisure LLC will host a presentation on 'UAE theme park tourism: success factor insights from Gold Coast, Singapore, Orlando' on day two (September 18) of the 4th annual Vision Conference.
"The Gold Coast in Australia, Singapore, and Orlando in Florida are all successful leisure and tourism stories that are 50 years or more in the making. The individual destinations offer lessons the UAE can benefit from and allow us to evaluate the chances of success of the UAE's leisure strategy," said Taylor.
"If the UAE can achieve the same quality and success with its leisure attractions that define all of the tourism initiatives that have got it to where it is today, then there is absolutely no doubt in my mind that it can succeed in the next major step in its tourism strategy."