UAE to introduce five-year multi-entry tourist visa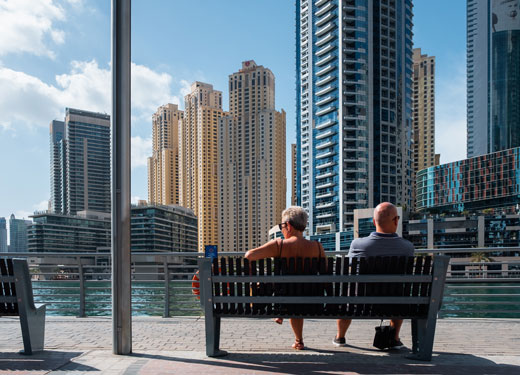 In a major development for the UAE's thriving tourism industry ahead of Expo 2020 Dubai, government authorities have announced the launch of a five-year multi-entry tourist visa for all nationalities visiting the country.
The decision was taken by the UAE Cabinet in "a bid to support the UAE's tourism economy, and affirm the country's position as a global tourist destination," according to a government statement.
The move to issue five-year tourist visas will streamline the process for the hundreds of thousands of leisure visitors who travel to the UAE on an annual basis.
At present, visitors from select countries including the UK, Australia and China, can secure a 30-day visa on arrival in the UAE.
Citizens of European countries designated within the Schengen Area can apply for a 90-day visa prior to visiting the UAE.
Meanwhile, citizens of India – the UAE's biggest visitor source market – and other countries including the Philippines and Pakistan, must pay for short-term visas to visit the Emirates.
While specific details regarding costs and the application process itself for the five-year programme are yet to be revealed, it is anticipated the scheme will provide greater value and incentive to encourage repeat visitors from these countries.
Announcing the new initiatives, HH Sheikh Mohammed bin Rashid Al Maktoum, UAE Vice President and Prime Minister and Ruler of Dubai, said the next 12 months would mark "a year of development, growth and competition" for the UAE, "with leading countries in economy, competitiveness and wellbeing".
"We are leaving this year behind and we are proud of our government working teams, and we are full of excitement and positive energy for the year of preparation for the next fifty years to come," HH Sheikh Mohammed added.