UAE to build 120 new hotels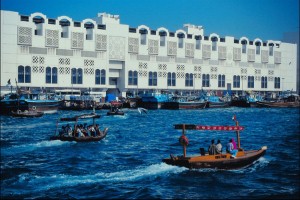 Over the next four years, 120 new hotels will be built in the UAE, adding 32,000 rooms to accommodate the growing number of visitors to the country, suggests new research.
A recently published report by Business Monitor International (BMI) says the UAE's tourism industry will continue to grow - this is evident in plans to increase the national hotel room supply and to boost airport capacity.
Statistics released by BMI suggest the country's hospitality sector will grow alongside inflated tourist arrivals, as an extra 120 new hotels will be built over the next four years. This equates to 31,810 additional rooms across the UAE, which reflects the grand size of many new builds currently underway across the country.
Several new developmental projects will be announced during this week's Arabian Travel Market (ATM), which is being held in Dubai from May 5th to 8th. More than 2,500 exhibitors will be participating in the event and it is expected to attract 21,000 trade visitors. 
According to BMI, hotel occupancy rates remain extremely strong, with the firm predicting the average to be above 70 per cent until 2018. Such statistics underline the continued demand for accommodation in the UAE.
The report forecasts an 8.3 per cent growth in arrivals from all regions and predicted tourism receipts will rise by approximately 9.4 per cent in US dollar terms. 
In terms of inbound tourism flows, the Middle East will probably continue to be the largest single source market. BMU believes it's share of total arrivals will remain stable at around the 30 per cent mark.
"Taking a greater market share over our forecast period is the Asia Pacific region, with arrivals set to rise from 2.9 million in 2014 to 4 million in 2018," the report said. "This reflects the growing wealth of Asia, coupled with increased business travel and significant numbers of expatriate workers coming to UAE from nations such as India and Pakistan. China also is expected to prove an increasingly important source market for inbound tourism."