UAE simplifies family residency visa laws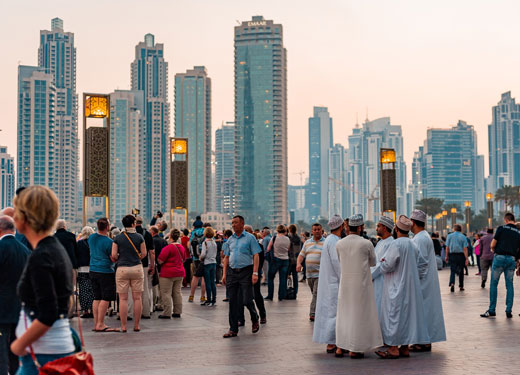 UAE authorities have introduced a new law making it easier for foreign workers living and working in the country to sponsor their families.
The ruling allows workers to bring their families to the country to live, so long as the family's total income exceeds AED3,000 (US$815) with company-provided accommodation, and AED4,000 without.
Family members can include the worker's spouse and children aged 18 and under or daughters who are unmarried.
Previously, family visa applications were assessed based on a list of professions approved by the UAE Federal Authority for Identity and Emiratisation.
"The decision aims at enhancing family stability of foreign workers and social cohesion, as well as attracting highly skilled workers while maintaining a healthy balance between professional and personal life," the Authority said in a statement.
The family visa shake-up follows a number of important initiatives introduced by UAE authorities that are designed to make it easier for expats to live and work in the Emirates long-term.
A landmark 10-year residency visa programme – the first of its kind offered in the GCC – was introduced earlier this year for investors who have committed at least AED10 million to the country's economy and their representatives, as well as entrepreneurs and highly-skilled workers. The visas are also being made available for their families.
The UAE government also recently confirmed it will allow 100-percent foreign ownership of new businesses in certain industries being set up in the country. Previously, 100% foreign ownership was restricted to freezones located across the UAE.
The moves are having a positive impact on core sectors of the UAE economy, including the real estate sector. The total value of real estate transactions in Dubai rose an incredible 41% year-on-year in the first five months of 2019 to reach AED34 billion ($9.25 billion), according to data published by Dubai Land Department (DLD).
By comparison, the total value of real estate transactions in the same period in 2018 was just AED24 billion.