UAE 'sees 5% increase in tourist spending for Q1 2015'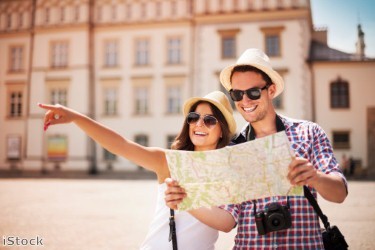 The UAE experienced a five per cent increase in tourist spending in the first three months of 2015 compared to the first quarter of 2014, according to a new report.
Produced by Network International, a payment solutions provider, the study revealed that visitors from the US accounted for the largest proportion of spending in the first quarter of this year at 21 per cent of the total.
The report, which is based on credit or debit card transactions by country, noted that this group was followed by tourists from Saudi Arabia, who made up 12 per cent of the overall spend, the UK (nine per cent), China (four per cent) and Kuwait (3.4 per cent).
Network International also discovered that spending by visitors from the US had grown by nine per cent between January and March compared to the same period in 2014, while it had increased by 25 per cent among Saudi Arabians and 53 per cent for Canadians.
In terms of spending behaviours, tourists from the US, Canada and Australia spent most on the cost of travelling to the UAE, but spent the lowest amount of money on food and hotel expenses. The report did not specify how much exactly was spent in these areas.
Consumers from Saudi Arabia, Kuwait and Qatar spent, on average, 60 per cent more than other countries per person per meal, with the cost being around AED180 (£32.09).
According to the report, spending among tourists is at its highest among winter months when the weather is cooler, with outlay from visitors originating from GCC countries, Europeans and US nationals reaching its peak during this period.
Commenting on the results of the research, David Mountain, chief commercial officer at Network International, said each of these spending behaviours "provides useful insight on market segmentation and positioning to retailers in the UAE".
"However, when looked at through a geopolitical lens, movements in currency and the affluence of nations, the data presented can have profound effects on different markets," he added.