UAE's spa tourism sector tipped for greatness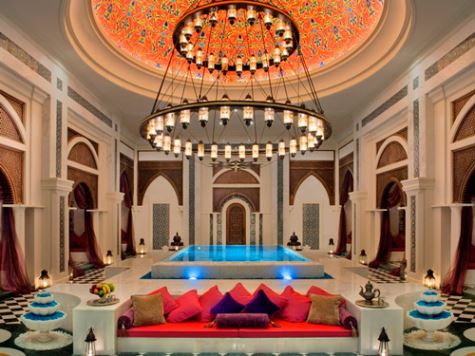 Spa tourism is being pitched as one of the UAE's fastest growing sectors with visitor numbers generated by the industry set to double by 2017, according to the Global Wellness Institute (GWI).
Almost one million (993,352) visits to the UAE will be spa- and wellness-related between 2012 and 2017, representing an average annual growth rate of 17.9%, GWI data has revealed.
The institute attributes this growth to the "explosion" in the number of luxury day spas, hotel spas and spa resorts being built across the UAE.
It has created a spa market set to generate revenues of around US$495 million by 2019, according to a report published by Euromonitor International for The Leisure Show Dubai 2015.
This compares to revenues of $411 million predicted by the end of 2015.
Dubai is the UAE's top-performing spa market due to its luxury-focused hotel offering, according to Christine Davidson, group event director of the dmg events hospitality portfolio including The Leisure Show and The Hotel Show.
"The Dubai hospitality market is unique in that it is over-saturated with luxury five-star resorts and is home to the only seven-star hotel in the world," she said. "Within these properties a unique range of extravagant spa treatments have emerged including Dubai's most luxurious offering, a 24-carat-gold facial, available at the Jumeirah Zabeel Saray. Dubai's world-class hotel spas and day spas target the growing number of international tourists, the fast-growing local luxury segment and its growing expat community, which is one of the largest in the world."
The UAE is the leading spa tourism market in the Middle East and North Africa (MENA), the GWI data found, and this region is second only to Sub-Saharan Africa in terms of the world's top fastest growing spa sectors.
MENA's second best-performing spa tourism market is Morocco, which is set to add 825,703 visits between 2012 and 2017, representing 14.7% annual growth. In addition, Jordan, Saudi Arabia and Algeria are forecast to report double-digit annual wellness tourism growth between 2015 and 2017.