UAE's retail sector 'has bright future'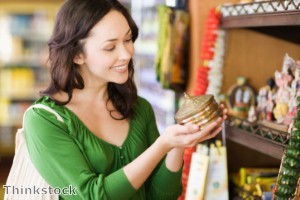 The UAE's retail sector is facing a bright future thanks to high consumer confidence and major infrastructure spending in the run-up to the World Expo 2020 in Dubai, suggests an industry expert.
Prakash Menon, executive director of Thought Leaders, told the Khaleej Times that leading global retailers are keen to expand into the UAE to take advantage of the strong recovery the country is displaying in its economy and tourism sector.
He told the newspaper: "I base this assessment on the back of rising gross domestic production and the approvals for several new mega infrastructure projects and government policies aimed at further reducing the region's dependence on oil exports."
According to Mr Menon, Dubai is considered to be a key destination for retail tourism globally. Tourists flock to the emirate from across the world either on business or as holidaymakers.
He told Khaleej Times: "They come to experience the amazing infrastructure, the airport, the hotels, the restaurants, the entertainment zones and, of course, a shopping experience like no other.
"With many of them highly-fashion conscious and savvy consumers, the fact that the brands and quality items they love are virtually on tap is a strong incentive for them to keep spending. Naturally this is music to the ears of retailers in the region."
The World Expo 2020 - expected to attract exhibitors from about 180 countries and around 25 million visitors - will be an accelerator of significant growth in the UAE's retail sector and Mr Menon believes it will reaffirm the stature of the country as a key destination for global tourism.
He expects the number of visitors to the UAE to treble by 2030, which will not only create opportunities just for the retail industry, but for the hospitality sector as well. Tourists are attracted to the country because of the promise of luxurious hotels and extravagant shopping experiences - a combination that Dubai can offer in spades.