UAE's property market 'showing signs of stabilising'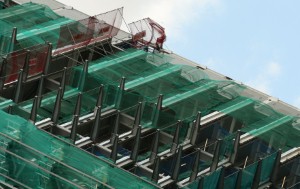 UAE property prices are showing some signs of stabilising after experiencing a big boost over the last two years, particularly in Dubai, according to a global credit rating agency.
Standard & Poor's Financial Services (S&P) does not foresee a massive drop in prices in the short-term, which is good news for banks across the country as they have large loan exposures throughout the real estate sector.
Tommy Trask, director of Corporate Ratings at the firm, said: "The residential sector real estate prices are near the 2008 peak with fewer empty units in the market. With strong economic growth and population growth supporting the sector, the recovery looks healthy."
According to S&P, the direction of future property prices rests on the level and pace of new supply entering the market. This is a significant factor for Dubai and less so in Abu Dhabi.
Mohammad Damak, a credit analyst at the firm, commented: "Excluding unforeseen shocks, S&P's Ratings Services believes a big drop in prices is unlikely in the short term, and that's good news for the country's banks, which have large loan exposures to the real estate sector."
The company notes that the real estate sector is enjoying a period of good economic growth in the UAE, and with a forecasted growth of 3.8 per cent in 2014/15, S&P believes it is likely to remain healthy.
Compared to other Middle-Eastern countries, the UAE is stable, offering low interest rates that are attracting external demand for real estate, particularly in Dubai.
S&P believes the future is bright for the country, as it will see Dubai hosting the World Expo in 2020, which will more than likely boost the emirate's investment in infrastructure, construction, job creation and the demand for real estate.
Mr Trask concluded: "During the last real estate cycle, we understand that a significant portion of foreign investors exited the market entirely, accentuating the nosedive in prices. Generally speaking, nationals arguably have a greater long-term incentive to hold their investments, while foreigners might have a greater incentive to sell and leave the country."