UAE's economy growing at 'fastest rate since 2007'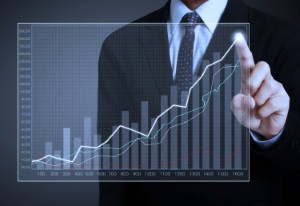 During 2013, the UAE's economy grew by 5.2 per cent - the fastest rate since before the financial crash in 2008 - according to figures released by the National Bureau of Statistics (NBS) on Sunday (June 8th).
The country's overall GDP growth was ahead of Turkey with 4.7 per cent, India with 4.7 per cent, Brazil with 2.3 per cent and Russia with 1.3 per cent - a figure that reflects the fallout from currency swings and lethargic investments.
According to the NBS, the rapid growth is partly due to oil output and competitive prices. Last year, crude output averaged at 2.8 million barrels per day, up from 2.64 million in 2012. In addition, prices levelled out at around $108 (£64) per barrel.
The statistics released by the organisation are above and beyond the predictions made by the International Monetary Fund (IMF), which forecasted an increase of 4.8 per cent. The increase achieved by the UAE is testament to the country's emerging status as a sanctuary of stability and its significant recovery in domestic consumer demand.
Experts believe that the UAE's economy will benefit from the World Expo 2020, which will be held in Dubai. The successful bid helped to improve business and investor confidence and supported the financial health of the country.
According to international law firm Jones Day, the World Expo is likely to generate around $23 billion (£13.7 billion) between 2015 and 2022. The company also predicts that the event with boost Dubai's economic growth to approximately 6.4 per cent a year from 2014 and 2016, with a potential to achieve 10.5 per cent by the time it kicks off.
With the economy growing at an impressive rate and the predicted influx of visitors to Dubai, now could be the perfect time to invest. The event is expected to attract 25 million visitors to the Dubai. These tourists will need accommodation, meals and entertainment, which means the emirate is likely to experience a boost in hotel occupancy rates, as well as fuller restaurants and venues for leisure.