UAE-Russia agreements good news for Dubai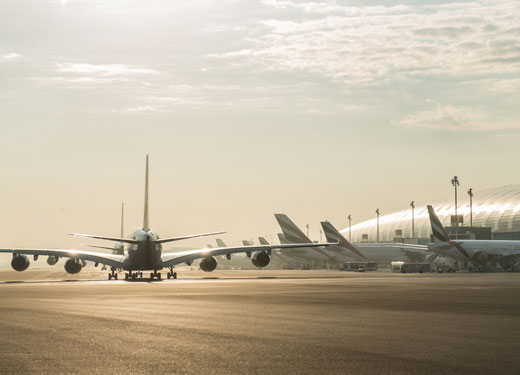 Dubai will look to capitalise on strengthening bilateral relations between the UAE and Russia, following the recent visit by the country's president, Vladimir Putin, to the emirates.
In a meeting with Abu Dhabi Crown Prince HH Sheikh Mohamed bin Zayed, President Putin signed more than a dozen separate agreements covering various areas of cooperation, including energy, trade, tourism and aviation, with commercial deals inked between the countries said to be worth $1.3 billion.
The UAE and Russia signed a preliminary agreement to expand aviation links, which will pave the way for new air services to be launched to Dubai.
Russia has proven one of Dubai's fastest-growing tourism source markets in recent years, with the number of visitors rising from 240,000 in 2016 to 678,000 in 2018.
Russia was Dubai's seventh biggest tourism source market in the first eight months of 2019, with 407,000 visitors.
At Dubai World Central (DWC) Airport, Russia was the top destination country during the first six months of 2019, with passenger numbers totalling 293,100, followed by Saudi Arabia (201,138 customers), India (193,900) and Germany (89,416 passengers). The Russian capital Moscow also ranked as DWC's top destination city with 165,367 passengers.
Across the UAE, Russian visitors accounted for 1.83 million occupied hotel room nights in 2018 – a year-on-year increase of 37.4% – while the number of Russian visitors occupying hotels in the UAE in the first half of 2019 totalled 555,000.
Bilateral trade relations between the UAE and Russia have grown exponentially in recent decades. According to data from the UAE Ministry of Economy, the value of non-oil trade between the two countries over the past five years amounted to US$14.1 billion, while non-oil trade in 2018 totalled $3.4 billion, compared to $2.5 billion in 2017, marking a rise of 36%.
More than 3,000 Russian companies are currently active in the UAE, mainly in the real estate, trade, manufacturing and telecoms sectors, while the total value of Russian investments in the UAE exceeds $2 billion.