UAE residents overwhelmingly positive about country's global role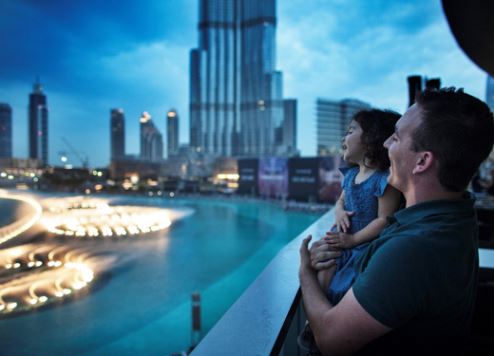 UAE residents believe their nation is gaining global notoriety for its innovative economic policies and its role in maintaining regional stability, according to a new survey by research firm YouGov.
The study, released just days before the country celebrated its 44th year of unity, found 71 percent of UAE residents strongly agree the nation is well on track to achieving its vision of becoming an innovation-led economy.
In addition, 69 percent believe the UAE plays a major role in the global economy and in maintaining stability in the Arab world.
Respondents said people most closely associate the UAE with tourism (34 percent) followed by business opportunities (33 percent).
Relative newcomers to the country were particularly positive about the UAE's attractive economy and lifestyle with 79 percent of respondents who have lived in the country for less than two years claiming it is a happy, welcoming and peaceful society.
The survey also found residents were impressed with the UAE's commitment to gender equality and political empowerment of women (both 67 percent). This was particularly true of opinions voiced by Emiratis (78 percent versus 66 percent of expat respondents).
The country's positive progress in human development was also acknowledged by 69 percent of respondents while 66 percent believed the UAE's global humanitarian efforts provided positive support to the UAE's foreign policy.
When respondents were asked to consider last week's UAE National Day, they said they mostly associated the occasion with unity (50 percent), patriotism (38 percent), independence (35 percent) and pride (30 percent).
Research for the YouGov study, which was undertaken in November 2015, involved 941 respondents across the UAE.