UAE ranks highly on Global Innovation Index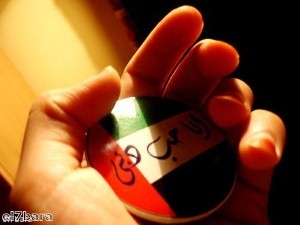 The UAE has been ranked first among Middle East and North Africa (MENA) countries on the the 2014 Global Innovation Index (GII), according to a new report.
Over 140 countries from across the world are surveyed by the GII and the economy of each is assessed using 81 different indicators to gauge its innovation capabilities and measurable results.
Published annually, the report - produced by Cornell University, Insead, du and the World Intellectual Property Organisation in Dubai - is a leading benchmarking tool that allows business executives, policymakers and others to see how different countries are performing in terms of innovation.
This year, the UK, Sweden and Switzerland topped the index - which also revealed that Sub-Saharan Africa had significantly improved compared to the 2013 results.
Overall, the UAE ranked 36th, up from two places from last year.
The results of this year's index were announced during the Global Innovation Index 2014 launch conference. During the event, Mohammad Al Gergawi, minister of state for cabinet affairs for the UAE, commented: "The UAE was founded on the principles of innovation, creativity and knowledge, as suitably demonstrated by the latest initiative, the launch of Emirates Space … which is the first Arab and Islamic project to send a probe to Mars."
According to the minister, the UAE has also invested in nurturing human capital, which has allowed it to made incredible advancements. He believes the country is characterised by its ability to create environments that actively encourage creativity and innovation.
Mr Al Gergawi told the audience the UAE supports the development of new ideas in several fields, including internet, media and renewable energy. He added that the World Economic Forum classes the country's economy a being based on knowledge and innovation. The minister also believes the technological infrastructure of the UAE is one of the best in the world.
During the conference, Osman Sultan, chief executive of du, said he was not surprised the UAE leads the MENA region and feels the progression of the country in the GII's rankings is testament to the UAE's efforts to "bolster innovation-driven sustainable growth".