UAE proves a top winter holiday destination for Brits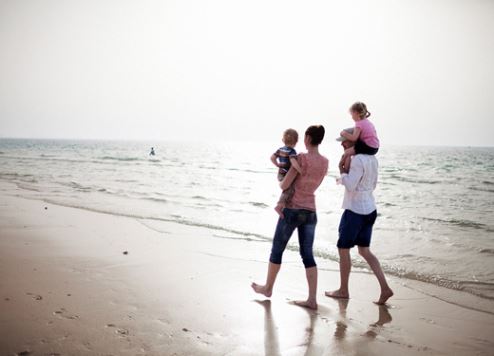 The UAE is proving a top destination for British holidaymakers this winter and early 2016, according to a survey released last week by the Association of British Travel Agents (ABTA).
The destination was one of seven highlighted long-haul locations listed as top sellers for late 2015 and into 2016 in the Holiday Habits Report: ABTA Consumer Survey 2015.
Other popular destinations were Cuba, Cape Verde, Kenya, Thailand, Jamaica and Barbados. The report's findings were based on forward bookings recorded by ABTA's travel agent and tour operator members.
"The UAE is an increasingly important destination for UK holidaymakers with many ABTA members reporting increased bookings this year and for 2016," said an ABTA spokesperson.
"Growth in the UK overseas holiday market is being driven by the more affluent travellers and the UAE is perfectly placed to take advantage of this."
The UK is one of the UAE's top source markets for tourism and almost a quarter (23%) of its population is expecting to spend more on their holidays in 2016, according to the research.
In addition, the number of overseas holidays booked by Brits to date is up 12 percent year-on-year, while 2015 winter holiday bookings have increased 5%, said ABTA.
The report also revealed the UK's most affluent travellers – those most likely to choose Dubai or the UAE as a destination - were taking more holidays per person, spelling good news for the emirate.
The number of UK business and leisure travellers visiting Dubai is growing 10 percent annually, according to Dubai's Department of Tourism and Commerce Marketing (DTCM).
The emirate welcomed 845,000 UK hotel guests in 2014, compared to 759,000 in 2013 and 687,000 in 2012.
If current growth rates continue, British visitors to Dubai will exceed the one million mark in 2016.