UAE 'one of the Middle East's top FDI destinations'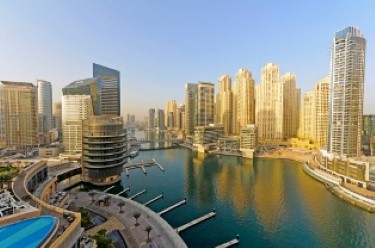 The UAE has maintained its position as the second largest beneficiary of foreign direct investment (FDI) in the Middle East, according to a study from the United Nations (UN).
Data in the World Investment Report 2015 reveals that the country ranks second for FDI in the region, coming behind Turkey, while Saudi Arabia comes third.
FDI coming into the UAE and Saudi Arabia in 2014 totalled around $10 billion and $8 billion (£6.34 billion and £5.07 billion) respectively. Overall, the Middle East received $43 billion from overseas investors.
Last year, worldwide FDI flows dropped to $1.23 trillion, but are expected to grow in 2015. The amount of money streaming into developing nations reached their highest levels on record, rising two per cent to reach $681 billion.  
China - the world's second largest economy, behind the US - attracted a total of $129.6 billion in FDI last year, while India enjoyed a boost of 22 per cent taking its total to $34 billion. The report predicts that these two countries will maintain this upward momentum in 2015.
This year the UN's study forecasts an 11 per cent rise in global FDI to $1.4 trillion, driven by higher investments by multinational organisations.
"Expectations are for further rises to $1.5 trillion in 2016 and to $1.7 trillion in 2017," it notes.   
In the UAE, Dubai is becoming an increasingly attractive prospect for FDI, due to its status as a safe haven and its ability to give investors great returns on property purchases, whether that be residential, commercial or hotel real estate.
Recently, Fahad Al Gergawi, chief executive officer of Dubai FDI, revealed that the emirate is eyeing up South Korean investors. He said: "South Korea is one of the leading Asian partners for Dubai and the UAE, visible across critical sectors ranging from energy and infrastructure to automobiles and consumer electronics.
"With Dubai getting ready to host the World Expo 2020, South Korean construction and engineering expertise has an unrivalled opportunity. On another note, South Korea is known to promote its small and medium enterprises to compete on a global stage, much like Dubai."