UAE non-oil economy grows strongly in Q1, 2015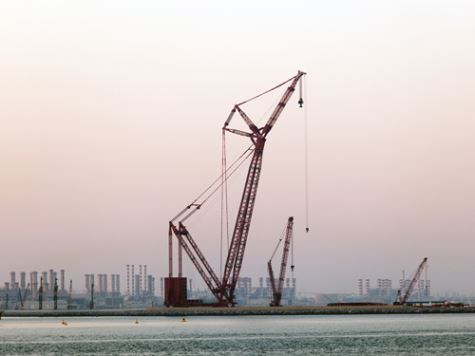 The UAE's efforts to diversify its economy away from oil is paying dividends, with new data issued by the Federal Customs Authority (FCA) showing the country's direct non-oil trade grew by six percent in the first quarter of 2015.
In monetary terms, non-oil trade rose to AED270.1 billion ($73.53bn), compared to AED254.5 billion ($69.28bn) in the corresponding period a year earlier.
By way of comparison, Middle East non-oil trade rose by just 0.6 percent during the same period, while global trade increased by an average of 0.7 percent.
The value of exports grew by a remarkable 35 percent to AED40.6 billion, up from AED30 billion in Q1, 2014, while the value of re-exports rose 2 percent to AED58.7 billion, compared to AED57.7 billion a year earlier. Dubai, which is the region's biggest re-export hub, was responsible for the vast majority of this trade.
Gold dominated commodity imports (AED26.3 billion) and re-exports (AED14 billion) during the quarter, according to the FCA.
Other key sectors driving economic growth were property, logistics and financial services.
Revealing the data, the Federal Customs Authority said the significant growth was largely the result of efforts by the UAE government to develop infrastructure facilitating regional and global trade.
It noted the ongoing expansion of ports and logistics facilities in Abu Dhabi and Dubai – namely Khalifa Industrial Zone Abu Dhabi (Kizad) and Jebel Ali Port & Free Zone – and their important roles in boosting trade within the UAE and across the region.
The UAE's non-oil trade is expected to gain a significant boost from Iranian sanctions relief, with a recent report published by the International Monetary Fund (IMF) estimating its value to the UAE economy in the form of bilateral trade to be worth AED47.74 billion by 2018.