UAE named 'happiest place in Arab World' for sixth year running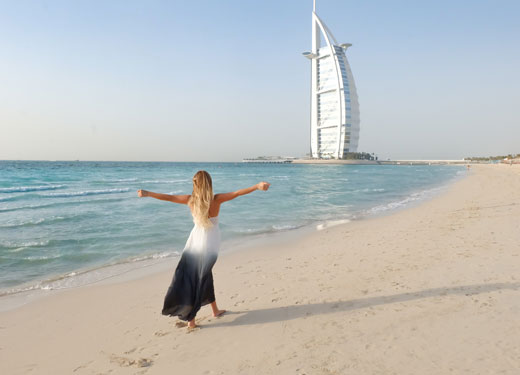 The UAE has retained its ranking as the happiest country in the Middle East and North Africa (MENA) region for the sixth consecutive year, following the publication of the 2020 World Happiness Report.
Published by the United Nations' Sustainable Development Solutions Network to mark the International Day of Happiness, this year's report included a unique study that captures happiness at a micro level in each city surveyed.
The index also ranked 186 cities worldwide by the levels of happiness of their respective populations.
Abu Dhabi (35th overall) and Dubai (39th) were the happiest cities in the MENA region, followed by Jeddah (59) and Riyadh (62). Helsinki in Finland topped the poll of happiest cities, while Kabul ranked last.
This year's report also included a study that explores the relationship between the UN's Sustainable Development Goals (SDGs), and wellbeing.
The report concluded that citizens of countries which are actively pursuing the UN's SDGs are happier than those that aren't.
The UAE has made sustainable development a cornerstone of its 2021 National Agenda, which features six key goals: Developing a cohesive society and preserving the national identity; creating a first-rate education system; developing world-class health services; ensuring public safety and providing a fair judiciary; developing sustainable infrastructure; and creating a competitive knowledge-based economy.
"Nations are recognised for what they produce and offer in products and services and the value they add to the global economy," said Sheikh Mohammed bin Rashid Al Maktoum, UAE Vice President and Prime Minister and Ruler of Dubai.
"Sustainable development involves activating all pillars of the economy. A conducive environment is required to achieve our targets that focus on knowledge, science, and research, which form the foundation for the development of industries."