UAE 'most tourist-friendly place in MENA region'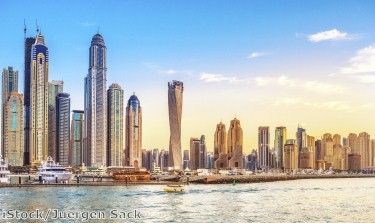 The UAE has been named the most tourist-friendly country in the Middle East and North Africa (MENA) by the latest Travel and Tourism Competitiveness Index of the World Economic Forum (WEF).
Coming ahead of places like Egypt, Morocco and Jordan, the UAE beat its rivals due to the robust business environment it offers, its airport infrastructure - with Dubai International being the world's busiest global hub - safety and security.
It has been credited with creating an environment that is attractive to tourists, drawing millions of visitors from across the world every year.
Leading the region, the UAE ranked 24th globally, coming ahead of Qatar (43rd), Bahrain (60th), Morocco (62nd) and Saudi Arabia (64th).
The report noted: "While the UAE does not have rich natural resources, it has built a unique environment to attract both business and leisure travellers.
"From Expo 2020 Dubai to the construction of the Louvre and Guggenheim, the UAE is investing in and giving significant importance to the development of the travel and tourism industry."
It also commended the Arab world for creating several price-competitive destinations for visitors, with many countries building successful travel and tourism industries over the course of the last few years.
The WEF assessed 141 economies from around the globe based on several factors, including their international openness, business environment, health and hygiene, and ground port infrastructure.
Each factor rated in the index is something the organisation feels enables the sustainable development of the travel and tourism sector.
The UAE ranked third for safety and security, coming ahead of many developed economies, such as Iceland, Singapore and Austria, among others. It came fourth in terms of the quality of the business environment it provides, beating the likes of the UK, Finland and Switzerland.
Overall, Spain topped the WEF's global rankings, followed by France, Germany, the US, the UK, Switzerland, Australia, Italy, Japan and Canada.