UAE hotel prices increased 10% in April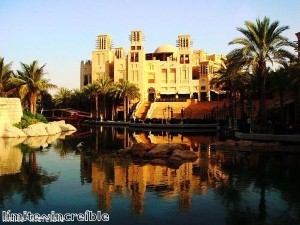 Prices paid for hotel rooms in the UAE experienced a 10.6 per cent boost in April, taking the average rate to $283.65 (£169.35), according to figures released by international consulting firm STR Global.
The report revealed that both Abu Dhabi and Dubai enjoyed a double-digit increase in revenues per available room.
Prices paid in Abu Dhabi increased by 17.2 per cent to $123.30 and Dubai experienced a boost of 12.8 per cent to $248.88. In addition, occupancy rates in the UAE rose by 4.2 per cent to 82.2 per cent overall.
During 2013, 2.8 million visitors flocked to hotels in Abu Dhabi, meaning the UAE's capital witnessed an 18 per cent rise in the number of tourists it attracted compared to the previous year, according to the city's Tourism & Culture Authority.
Over 11 million people stayed in Dubai's plethora of luxury hotels last year, up 10.6 per cent on 2012. The emirate's Department of Tourism and Commerce Marketing is hoping to attract 20 million visitors per year by 2020, a target that may not be unachievable as the city has recently been named best in the world for hotels and shopping by TripAdvisor.
Elizabeth Winkle, managing director of STR Global, commented: "Saudi Arabia and UAE are emerging as the stars in the region, as investors are showing increased interest in both. There is a lot of interest and optimism in the region."
Overall, the Middle East and Africa experienced a 7.2 per cent increase in average hotel rates, take revenues per available room to $178.93 last month.
"The Middle East has consistently been performing well in the recent months, with the exception of the summer months, which are impacted by Ramadan," added Ms Winkle.
According to the figures from STR Global, the region reported a 4.9 per cent increase in average daily hotel rates to $218.44 and a five per cent boost occupancy rate, taking the overall average to 76 per cent.