UAE hotel and attraction revenues to double by 2019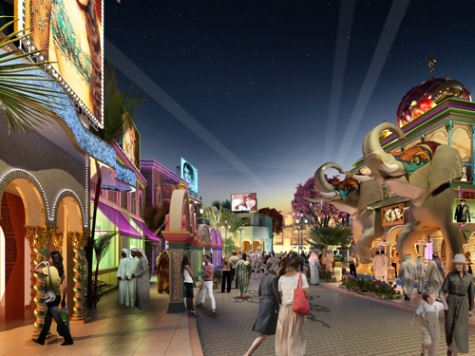 UAE hotel revenues are set to hit US$10.9 billion by 2019, almost double the $5.9 billion generated in 2013.
Visitor attraction revenues are also forecast to increase more than 100% over the same period, increasing from $521 million in 2013 to more than $1.2 billion in 2019, according to Euromonitor International.
By the end of 2015, UAE hotel revenues are expected to reach $7.3 billion, while visitor attraction revenues will hit $638 million, the research firm's report for The Hotel Show and The Leisure Show Dubai 2015 reveals.
The UAE is top of the league table when it comes to hotel room revenues across the Middle East and North Africa (MEA) region, with the country generating three times the amount recorded and forecast for Saudi Arabia and Egypt, which are the second and third biggest markets in terms of hotel room revenues respectively.
"The UAE also currently leads the region for hotel construction to meet demand," said Christine Davidson, group event director of the dmg events hospitality portfolio, which includes The Hotel Show and The Leisure Show.
"Saudi currently leads the market for visitor attractions with $4.6 billion in revenues forecast for 2015 versus $638 million for the UAE, but with massive leisure development currently underway across the UAE including five theme parks, three major museums and two safari parks, its visitor attraction revenues are forecast to almost double to $1.2 billion by 2019.
"As more developments enter the pipeline, including last month's announcement of the record-breaking Meydan One project featuring the world's largest indoor ski slope, the UAE's future for leisure and entertainment tourism looks exceedingly good."
Meydan One, the first phase of which will be open in time for Expo 2020, will also feature a 711-metre-high tower, a mall with a retractable roof, the biggest dancing fountains in the world and a 100-berth marina.
The world's highest 360-degree observation deck (at 655 metres) and the tallest sky restaurant (675 metres) are also part of this five-million-square-metre development located between Meydan and Al Khail Road.
The Hotel Show and The Leisure Show Dubai 2015 takes place at Dubai World Trade Centre (DWTC) this week (September 28-30) and is expected to attract more than 18,000 industry professionals.