UAE 'has become the hub of travel'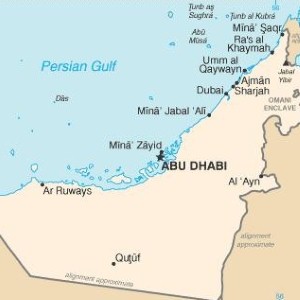 Bosses at RAK Airways - the main carrier for Ras al Khaimah (RAK) - believe the UAE has quickly become a global travel hub.
The company has been performing well in recent years, with more people looking to fly into the northern emirate.
President and chief executive officer at the airline Murabit Al Sawaf said the firm has put a lot of effort into adding new services to and from RAK.
'We look forward to more passengers enjoying our leisure destinations such as Calicut, Kathmandu, Amman and our business destinations like Jeddah, Islamabad, Doha and our upcoming destination Riyadh,' he remarked.
The carrier has introduced a special fare in order to encourage travellers to visit RAK between now and the end of October - a traditionally quiet period for the emirate.
Mr Al Sawaf thinks the UAE's excellent connectivity should persuade more people to reside in the Gulf country on a more permanent basis.
'While travelling home is one thing, living in the UAE, you have the opportunity to travel anywhere in the world as [it] has become the hub of travel,' he added.
There is no questioning RAK Airways' ambition, with bosses announcing earlier this year that they want to provide services to 40 different destinations by 2015.
Mr Al Sawaf confirmed the airline transported approximately 300,000 passengers in 2012 and there was a 40 per cent increase in traveller numbers in the first half of 2013, which suggests things are moving in the right direction.
Of course, the airline relies on the RAK authorities to promote new tourism opportunities and thus far they have not disappointed.
Plans are in place to create 10,000 new hotel rooms by 2016 and a number of internationally-recognised hospitality firms have declared an interest in building new facilities in the northern emirate.
RAK also benefits from its close proximity to Dubai, as the northern emirate tends to mop up any overspill of visitors from the popular Gulf city.