UAE has achieved 'social and cultural empowerment'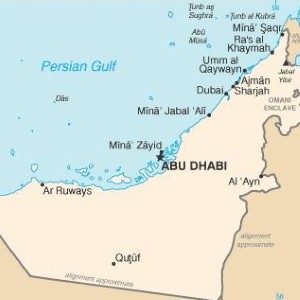 In a speech to mark the UAE's 43rd National Day (December 1st), Sheikh Mohammad bin Zayed Al Nahyan has commented on how the country had humble beginnings but has now grown into a thriving international hub.
He referenced the founding fathers of the nation, explaining that they found their strength in unity, leading them to bind the emirates together to create the UAE. 'The great national values of unity and solidarity that this anniversary stands for make it very special to every one of us,' he continued.
Sheikh Al Nahyan called upon the nation to be inspired by the values that the UAE was built upon, and use the founding fathers' wisdom and determination to continue to grow.
He believes that human capital is the cornerstone of success and all Emiratis have a role to play in achieving greatness. Although the UAE has made many achievements, Sheikh Al Nahyan feels that there is more to be done and the nation should continue to look forward.
As the world is becoming more interconnected, the Sheik believes the UAE must interact with the rest of the globe, sharing its concerns and helping develop solutions to achieve national interests.
'However, our interaction with this world should be based on a full partnership of achieving interests and exchanging benefits. As such, we can reinforce the remarkable position that the UAE has attained and reaffirm its presence in the international arena,' he added.
Sheikh Al Nahyan said the nation has passed through an important stage in its modern history, building a nation with strong foundations that has achieved political, economic, social and cultural empowerment.
The UAE, specifically Dubai, has grown to be a tourism powerhouse, attracting millions of visitors every year because of its luxury hotels, beautiful beaches and cultural offerings. Dubai has also become an international hub for business, a claim that was underlined last year when it won the rights to host the World Expo 2020.