UAE expects Expo 2020 to have positive effect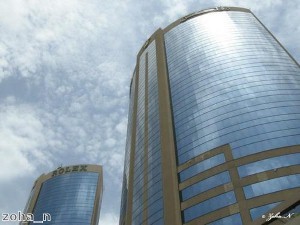 The vast majority of citizens in the UAE expect Expo 2020 to benefit their lives.
A new study by research company Insight Discovery found 95 per cent of those questioned were interested in the event, while a further 88 per cent stated it would have a positive effect on them. In addition, 91 per cent of respondents felt they would like to know more about it.
The decision to award Dubai the opportunity to host the event is predicted to have a strong impact on tourism in the emirate, with 61 per cent of those surveyed believing it would attract significantly more visitors. Indeed, officials estimated Expo 2020 could trigger an influx of around 22 million holidaymakers.
Residents of the emirate also believe Dubai's infrastructure will easily be able to handle the extra visitors, with 30 per cent agreeing tourism will be boosted as a result of the city's transport network. Furthermore, 73 per cent of those questioned state the financial services sector would be able to cope with the added pressures extra visitors could potentially bring.
In addition, 57 per cent of those surveyed were confident banks would only be impacted moderately by the event, as the majority of people coming to the gathering will be from overseas. When it comes to employment, 57 per cent of respondents felt Expo 2020 would have a positive effect in terms of job creation and new businesses.
Nigel Sillitoe, chief executive officer of Insight Discovery, commented: 'We believe that this survey is the first research of its kind to examine what UAE residents think about the Expo, how they relate to the event and its numerous implications.'
However, despite the overwhelming sense of positivity, the study did highlight some areas of concern. 91 per cent of those questioned believed the event would lead to a rise in the general cost of living, while a further 16 per cent expressed doubts whether Expo 2020 would still deliver benefits when it ends.