UAE embarks on roadshow in India to promote tourism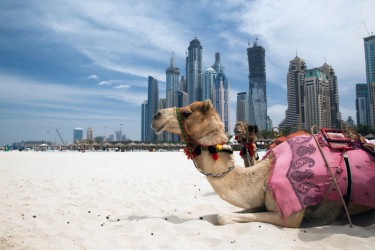 The UAE has launched a roadshow in India to promote tourism and inform prospective visitors about how the country could be the perfect location for their next holiday.
Tourism representatives, spokespeople from emirates-based airline firms, travel groups and officials from hotels are all taking part in the marketing campaign, each eager to advertise all that the country has to offer.
In a statement released by the UAE's official news agency WAM, Mohammed Khamis bin Hareb Al Muhairi, director-general of the national council for tourism and antiquities, explained: "The Indian market is one of the major markets contributing to the tourism industry in the world and the UAE, in particular, due to the geographical proximity and the ancient cultural ties between India and the Gulf."
He added that the roadshow will be visiting New Delhi, Mumbai and Bangalore and will meet several specialists, decision makers and other important figures that represent various sectors of the Indian tourism industry.
The marketing campaign has been organised and launched to promote tourism to the UAE, in regions where Indians already enjoy visiting, such as Dubai, and to give travel firms the tools they need to boost the figures even further.
During the roadshow, representatives from India's travel industry will be introduced to some of the most popular landmarks of the country and deals will be finalised between officials from UAE and India for tourist packages in the future.
This marks the second tourism convoy to go to India, with the first in 2012 leading to very good results, prompting demand for another roadshow to visit the country.
Marketed under the hashtag #VisitUAE, the campaign has been organised by Sheikh Nahyan bin Mubarak Al Nahyan, minister of culture and youth community development and chairman of the national council for tourism and antiquities.