UAE climbs one spot to No.4 in AT Kearney Global Retail Development Index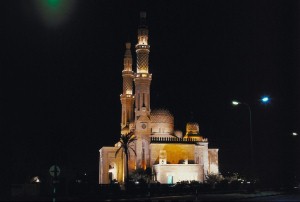 The United Arab Emirates (UAE) has climbed up the AT Kearney Global Retail Development Index by one place, taking the number four spot.
But what has influenced this slight jump? Has Dubai's winning bid to host the World Expo 2020 had an impact on the upwards move?
Ahead of the UAE on the table are Chile, China and Uruguay - in first, second and third place respectively - with Brazil falling just behind and taking the fifth spot.
Retail sales in the UAE increased by five per cent during 2013, growing to $66 billion (£38 billion). Experts believe this has been influenced by Dubai winning the opportunity to play host to the World Expo 2020, as this indicates positive goings-on for the country in the near future.
It is thought this may have had a significant impact on the confidence of consumers, as they view the country as a sophisticated location in which to shop.
The report from AT Kearney noted: 'The UAE has a growing need for more sophisticated formats as consumer needs change. On one hand, consumers are demanding more proximity, which is leading a shift to more community formats, such as MAF's My City Centre, which offers a range of retail and lifestyle-oriented stores for local community residents.
'On the other hand, retail saturation has brought some interesting and innovative concepts.'
For example, The Beach opened in February 2014 and comprises of a mall on the seafront, along with an outdoor cinema, restaurants and a playground, providing visitors with just about everything they need from a retail experience.
Alongside positive developments in relation to the retail market, there are plans for other large-scale projects to take place in the UAE in the near future, which could have a significant impact on both tourists and local consumers.
For instance, the Falconcity of Wonders is set to open soon, which will be home to a series of fascinating replicas, featuring the seven wonders of the world, as well as famous landmarks such as the Eiffel Tower.