UAE cements position as global shopping destination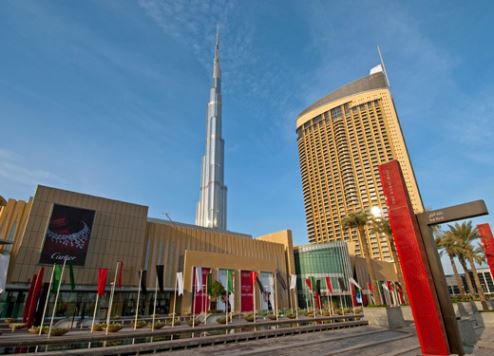 The UAE is now considered one of the world's leading retail hubs – a status that will be further consolidated in 2016 as new shopping developments open their doors.
That was one of the topline messages from a new report by Knight Frank, which found increases in population, inbound tourism and disposable incomes were driving growth in the UAE's retail sector.
The firm's UAE Retail Focus Autumn 2015 report said the country continued to attract shoppers and retailers from around the globe and that the sector's 2016 prospects were positive.
"The UAE has cemented its position as the preeminent shopping destination in the region," said Matthew Dadd, head of retail at Knight Frank UAE.
"Shopping among locals and GCC visitors is a popular leisure activity in its own right and both Dubai and Abu Dhabi have responded to the evolving regional demand by expanding their retail offering and enhancing entertainment attractions."
The Knight Frank report identified the UAE's emerging retail development trends including the shift towards niche community centres, as well as mall expansion projects such as recent additions to Mall of the Emirates and Dubai Mall.
Developers' confidence in retailer and consumer demand for mega malls was demonstrated by announcements such as the 80-million-square-foot Mall of the World, the report added.
"Though retail supply per capita in the UAE is one of the highest in the world, the market is still performing well and has a lot of potential over the next decade," said Dadd.
"Growth in the non-oil economy, particularly the tourism sector, the increase of population and income and the upcoming international events such as Expo 2020 are all pointing to a positive outlook for the retail sector in the UAE."
IMF forecasts indicate 3-4 percent growth in the UAE's non-oil economy in 2015 and 4.6 percent by 2020, outperforming many countries around the globe, while the country's population is predicted to grow a further 20 percent by 2020.