UAE banks attempting to attract property loan customers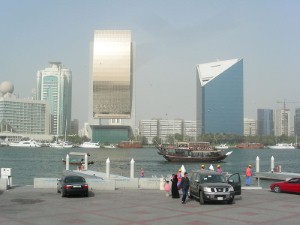 Banks in the UAE are finding more ways to lure customers into property loans, with some willing to go the extra mile by allowing investors to use existing properties as collateral against a new mortgage.
In simple terms, this means banks are enabling certain customers to unlock the current value of their existing asset so they have the money they need to finance their next one. However, investors would be in a better position if current properties are free of extant obligations.
Industry experts believe the sudden generosity been exhibited by UAE banks is partly due to rising property market, as values have been going up in Dubai.
Winning the bid for the World Expo 2020 helped boost the property market in the emirate, with residential builds and values increasing by 51 per cent during 2013. According to recent reports, this fervour has somewhat cooled now and the real estate sector is returning to a stable state, but is still experiencing a more moderate pace of growth.
A recent report from Cluttons reveals that residential values increased by three per cent in the first quarter of 2014, after rising almost six per cent in the last quarter of 2013.
However, even the abated growth has caught the attention of banks across the UAE. As investors are able to use the first property as collateral any new relationships forged will be strengthened over the long-term.
Banks are even extending this generosity to individuals who do not wish to invest further in the property market, as some are willing to provide financing for ventures into the stock market. This extension could be due to the fact that the performance of UAE bourses have been vigorous so far this year .
Abdul Hakeem Kamkar, director at Global Capital Partners, commented: "Recent moves to allow dual mortgages will be a magnet towards unlocking liquidity that is latent in the banking system and allow for a broader spectrum of the population to participate in the wealth effect of rising real estate prices. By itself, this creates a virtuous cycle for the sustainability of the real estate sector."
"But prudent lending measures must be adhered to. Towards this end, the UAE Central Bank's mechanism of weeding out speculation and creating sophisticated standards of prudential lending offer the greatest hope that lending practices will not contribute to a speculative bubble this time around."