UAE bands to hit the stage at Dubai International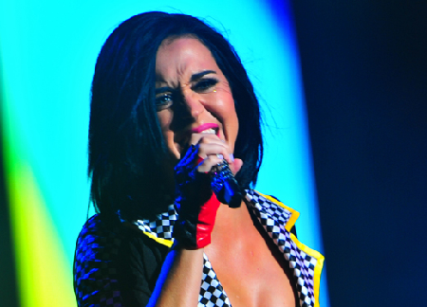 Five up-and-coming UAE bands are taking to the stage at Dubai International Airport (DXB).
It's all part of operator Dubai Airports new musicDXB initiative, which was launched last month by international pop sensation Katy Perry who performed at the Dubai Airshow Gala Dinner.
This was followed by a pop-up show by UK swing kings Jack Pack at Dubai International, the world's largest stage and top international airport.
"Katy Perry set the tone with her stellar performance at the gala dinner, followed by Jack Pack's amazing airport show, and now we will continue the excitement by featuring some of the tremendous talent on hand in Dubai and the UAE," said Dubai Airports vice president communications and business development Anita Mehra.
"We've selected very talented artists who represent various genres and cultures, much like the customers we serve and the city we call home. As was the case with Jack Pack, we're sure our musicDXB acts will start our customers' travel experience on a high note."
The exciting line-up of UAE stars includes local favourites Abri & Funk Radius, led by homegrown frontman Hamdan Al Abri, whose former act Abri was honoured at the 2011 Timeout Dubai Nightlife Awards. Omani singer Salha will also take to the stage with the Million Dollar Band, displaying an eclectic range of influences from Shirley Bassey to The Beatles.
Following in the footsteps of Jack Pack, which played a laid-back jazz set, The Swing Revue will evoke the style and swagger of the early 20th century, while Sound City will keep passengers entertained with their skilful take on rock and pop classics. Last but not least The 808's will bring their distinctive and soulful sound to DXB.
Salha and the Million Dollar Band performed last week while Abri & Funk Radius, The Swing Revue, Sound City and The 808's will play on December 5, 9, 12 and 16 respectively.
musicDXB was conceived to set a new standard for global travel by creating a platform that targets a multi-cultural and cosmopolitan audience of more than 79 million music lovers who pass through the world's busiest international airport every year.
musicDXB will feature performances from global superstars, the hottest emerging international acts and up-and-coming local artists to entertain and engage passengers passing through Dubai International.
Fans who are unable to watch the acts live in the airport can enjoy video highlights on Dubai Airports' social media platforms.