UAE attracts $12bn in foreign investment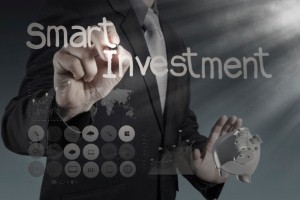 The UAE continued to attract high levels of foreign direct investments last year.
Figures released by Fortress Investments showed the country received interest worth $12 billion (£7.2 billion) during 2013. This is expected to grow a further 20 per cent over the coming months, to reach $14.4 billion by the end of the year.
According to the research, this would represent an increase of 260 per cent when compared to levels experienced in 2008. The study suggested it demonstrated the country had fully recovered from the global financial crisis and also provided an indication that further opportunities would arise over the coming years. 
Dubai continued to be an important jewel in the crown, thanks to its successful bid to host Expo 2020. This has guaranteed investment for the emirate and the nation as a whole over the medium term, with the study expecting the UAE to benefit from the addition of $6.9 billion of new infrastructure developments. This is expected to take place both around the time of the event and over the years to follow.
The emirate's construction sector would be most likely to profit from the heightened level of activity, while areas such as hospitality, retail and tourism should also witness gains. Fortress stated potential investors should consult the advice of professionals before making any big decisions themselves.
Managing director Hamad Mokhtar commented: "There is phenomenal interest in the UAE market. Dubai is now one of the most popular investment destinations among global investors, with many emerging sectors such as realty, ICT, education, tourism and entertainment attracting higher attention. Dubai's attraction as an investment hotspot has never been greater."
He added using financial advisers would offer clients a clearer direction to take their investments, while giving them a more prudent approach to wealth management. Mr Mokhtar claimed investors were all-too-often confused about what decisions to make and when to carry them out.