Tram to boost Dubai Marina property prices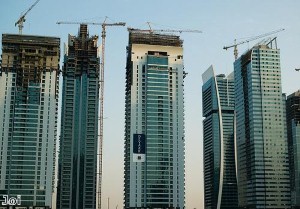 Property prices in Dubai Marina will increase significantly in the future as a result of the Dubai Tram.
The transport network will become operational in November and Steve Morgan, head of Cluttons Middle East, thinks demand in the residential area will receive a massive boost from the development.
He added there is no doubt in his mind that buyer demand has been 'bolstered by the enhancement of critical infrastructure in and around this popular residential location'.
The Roads and Transport Authority is currently carrying out a series of tests on the Dubai Tram system to make sure it will be ready in time for the proposed start date. During phase one of the project, some 27,000 riders per day are expected to use the service every day.
Commuting is a big deal for Dubai workers, as if they don't have a car, the prospect of getting the bus may not be very appealing. However, Dubai Tram will add another high-speed, quick, affordable option.
'It's not just individual buyers who are rushing to close deals at Dubai Marina; we are also recording a sharp upturn in investor appetite for both tenanted and vacant buildings, driven by attractive yields, which currently hover around the six per cent to eight per cent mark,' said Mr Morgan.
He noted those units located close to the tram station will be the most in demand, which stands to reason. The popularity of Dubai Marina can also be seen by the fact it recently topped the list of the emirate's most searched for locations to both buy and rent on the online portal propertyfinder.ae.
People who work in business hubs such as Dubai Internet City, Media City and Knowledge Village will benefit the most from the tram, thanks to the locations' close proximity to the transport project.