Tourists 'spent AED 40bn in Dubai in 2014'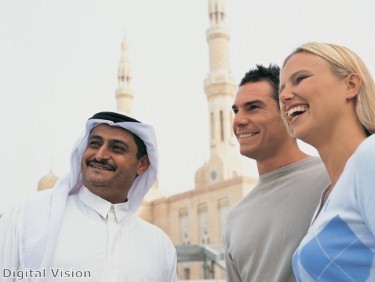 Tourists who spent at least one night in Dubai's hotel rooms spent an enormous AED40 billion (£7 billion) in 2014, according to figures released by Mastercard.
This means that overnight visitors to the emirate spent approximately AED3,000 each, as 13.2 million travellers stopped over last year, Gulf News reports.
The figures from Mastercard were released alongside its Global Destination Cities Index, which revealed that Dubai was the fourth most popular city for travellers in 2014, jumping from eighth place in 2012 when the report was launched.
According to analysts, spending will grow by 7.1 per cent during the course of 2015, rising to reach an overall total of £7.52 billion, taking spend by overnight visitors to the ninth highest in the world.
Mastercard has forecast that Dubai will welcome around 14.3 million international tourists in total this year, which takes the city's ratio of people to 5.7 overnight visitors for every one resident.
The emirate's red hot tourism industry has been one of the key drivers of economic growth for the region, with the Department of Tourism and Commerce Marketing (DTCM) upping its efforts to attract more visitors, with a goal of luring 20 million a year by 2020 as their focus.
In 2014, Dubai's hospitality, aviation, retail and tourism sectors generated AED45 billion in gross domestic product, up from AED41 billion in 2013, according to the DTCM.
Issam Kazim, chief executive officer of the organisation, told Gulf News: "The impact on the increased contribution of tourism to Dubai's economy is demonstrable through the ten per cent rise in economic contribution when compared to 2013."
"The increases across each sector demonstrate that visitors to Dubai are attracted not only to come to the emirate, but to experience the full range of the destination offering."