Tourists able to enjoy five new stores at Dubai Festival City Mall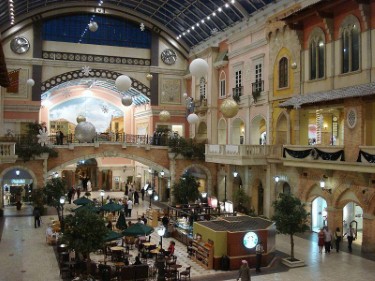 Dubai Festival City Mall has added five new stores to its arsenal, offering tourists and residents more choice and added enjoyment when they visit the retail outlet. 
The mall is now home to well known brands Jashanmal, Iconic, Kipling, Cinnabon and Annabelle, which are joining 25 other companies that started trading in May, just after it was announced the outlet is to undergo a AED1.2 billion (£210 million) expansion.
According to the plans, once the refurbishment is completed, Dubai Festival City Mall will feature 420 different stores, with Massimo, DANI by Daniel K and Paul Cafe expected to open in the next few weeks.
Brad Merchant, general manager of the mall, commented: "As we continue making progress with our redevelopment project, we are expanding possibilities for shoppers and retailers alike with the addition of more stores, food and beverage outlets and the all-weather waterfront, which will be Dubai Festival City Mall's unique differentiator."
Dubai is a world-class location for shopping and is one of the biggest attractions for international visitors every year, with several studies - including CBRE's How Global is the Business of Retail 2015 - naming it the second most important destination for retail. 
The firm notes that the emirate is a clear choice of location for the majority of global brands looking to enter the Middle East and North Africa region for the first time, with many using it as a stepping stone to expanding into close-by areas. 
Erik Volkers, senior consultant for research and consultancy at CBRE Middle East, wrote on the company's website: "With plenty to do, excellent infrastructure and world-class leisure shopping and hotel facilities, tourism driven retail growth in the emirate is set to continue its pace!"
Once construction is complete, Dubai Festival City Mall will offer a huge food court containing 2,000 seats, as well as 75 food and beverage outlets to keep visitors well fed after a day of shopping.