Tourism VAT refund scheme to launch in November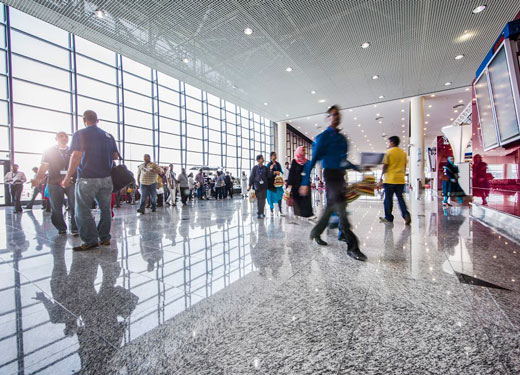 The UAE government has confirmed a VAT refund scheme for tourists will be introduced in November, generating potentially millions of dirhams in savings for visitors to the country.
The government's Federal Tax Authority (FTA) will initially establish VAT refund outlets at Dubai International Airport, Sharjah International and Abu Dhabi International.
Other points of exit including Al Maktoum International Airport – Dubai World Central, Dubai's Mina Rashid Harbour and the Hatta and Al Ghuwaifat border crossings will receive their own refund facilities in 2019, according to local media.
Tourists aged 18 and above departing the UAE will be able to claim refunds on VAT-applicable purchases valued at more than AED250 made during their stay in the country.
According to local media reports, tourists will be able to claim 85% of the total VAT amount – which stands at five percent of the retail purchase price – after deductions of administration fees valued at AED4.80 per reclaim form. All claims must also be made within 90 days of the purchase date.
The VAT refund programme has been welcomed by hotel and hospitality operators as well as the retail sector. It is expected to act as an added incentive for tourists visiting the UAE,
"The UAE's leadership has long recognised the importance of tourism to the national economy, and this move to implement a value added tax refund system for tourists will ensure the sector's competitiveness globally and drive further growth in its GDP contribution," commented Helal Saeed Al Merri, director-general of Dubai Tourism. "[We expect "to see significant numbers of tourists taking advantage of their shopping opportunities in Dubai".
According to government data, the UAE's tourism sector accounted for 11.3% of the country's total GDP in 2017, equivalent to AED154.1 billion ($41.9 billion).