Tourism industry 'set to explode' in Dubai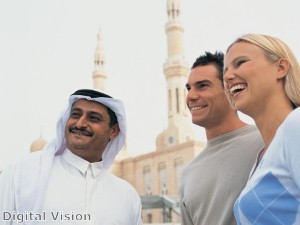 Dubai has recently been named best city in the world for shopping and hotels by TripAdvisor. In addition, its airport has now overtaken London Heathrow as the globe's busiest. But new research suggests this is just the tip of the iceberg and the tourism industry in the emirate is "poised to take off".
According to the Amadeus study 'Shaping the Future of Travel in the Gulf Cooperation Council (GCC)', Dubai and Abu Dhabi are fuelling growth not just in the UAE, but in the wider Middle East.
Nicholas Clayton, chief operating officer of the government-owned Jumeirah Group, told travel intelligence company Skift how Dubai is attracting visitors from across the globe. He said: "I can't think of anywhere else to go to learn in a more friendly and inviting way about this part of the world, and the people who live here, and the history and cultural heritage, than Dubai.
"[Here] I have quality hotels and all types of leisure activities, dining opportunities and special events. And meanwhile, I get to understand the Arab culture more. I appreciate that they are people of the world just like everybody else, and that some of the differences that we have between some of the cultures are not that big of differences at all."
He believes Dubai is an international gateway city, with high levels of safety, stability and infrastructure by Western standards. According to Mr Clayton, the emirate has evolved from an unknown place to a global hub of tourism during the last two decades. He described it as a place "of tolerance, a celebration of diversity, and it is very much a high-quality destination to live and work."
The report from Amadeus notes that the UAE has moved beyond oil to become a hub for aviation, tourism, trade and financial services. It also recognises the unprecedented scale of airport infrastructure in Dubai, with the number of international passengers travelling to the country expected to rise to 100 million by 2020.