Tourism in Dubai 'soared in August'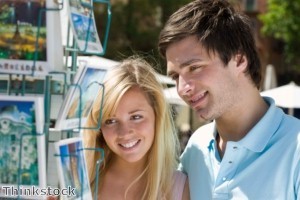 The tourism industry in Dubai continued on its upward trend in August, achieving double-digit growth in the number of UK tourists heading to the emirate.
Overall, Dubai managed to attain a 27 per cent increase in the number of travellers coming from Britain, which is its highest month-on-month increase in the last three years.
The figure jumped from the 55,767 figure recorded in August 2013 to 70,815 last month, indicating that the emirate has recovered to pre-recession levels of tourists.
Ian Scott, UK and Ireland director of Dubai Tourism, said: "The increase in UK visitors we saw in August is extremely encouraging and demonstrates a very solid move towards making our 'Tourism Vision for 2020' a reality.
"Great things are happening in Dubai and the emirate is working hard to expand its tourism offering to attract both new and repeat visitors with an increase in accommodation, innovative and exciting attractions and new infrastructure."
Since announcing its plans to attract 20 million visitors per year by 2020, Dubai's Department of Tourism and Commerce Marketing (DTCM) has increased its efforts to boost tourism. It has embarked on several trips to target markets, including the UK, Russia and India, to make travel agents fully aware of everything Dubai has to offer as a holiday destination.
Mr Scott believes the improvements in the number of tourists heading to the emirate from Britain are a direct consequence of the DTCM's campaign to boost the number of summer bookings and the push to encourage year-round visits.
He added that this drive had helped his firm create a successful advertising campaign in consumer media to raise awareness of emirate's appeal, specifically in the summer months - a campaign that was bolstered by the 'Summer of Dubai' initiative created by the DTCM.
The emirate's hotel industry is reaping the rewards of such efforts, as new research from STR Global has revealed occupancy rates were boosted by 2.1 per cent during August.