Tourism dirham 'receives no negative feedback'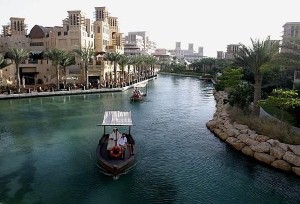 Reaction to Dubai's new tourism dirham has been largely positive with no negative feedback.
The levy, which was introduced on March 31st, is charged to hotel costs on a per room per night basis. It ranges from AED 7 (£1.14) to AED 20 dependent on the accommodation's category and rating.
Gulf Business reports that Dubai's Department of Tourism and Commerce Marketing (DTCM) has not witnessed any major issues since the new tax was introduced. It stated the effects of the charge would be constantly monitored over the first six months and expected it would continue to be well-received.
Director-general Helal Saeed Al Marri claimed the levy was cheaper than most countries, as it is applicable on a per-room basis, rather than per-person. This means it can easily be divided by guests, making it much easier to pay. He added research carried out by the DTCM found many growing cities throughout the world were imposing similar charges on tourists.
According to officials, funds garnered from the fee will be invested directly back into Dubai's burgeoning travel industry. The sector is expected to benefit from new promotional campaigns and the creation of a tourist academy. Mr Al Marri claimed hotels were completely behind the enforcement of the tax, as they realise it will assist the emirate to become an even more attractive destination to holidaymakers.
The fee is also expected to help support the newly-formed Dubai Corporation for Tourism and Commerce Marketing organisation. Launched in January this year, the group is designed to focus on the international promotion of the Dubai brand.
Meanwhile, the DTCM reported that over 11 million holidaymakers stayed in the emirate's hotels last year, a rise of 10.6 per cent when compared to the figures achieved in 2012. The total number of guest nights increased by 11 per cent to reach 41.57 million, while occupancy rates jumped to 80 per cent.
The emirate hopes to attract 20 million visitors each year by 2020, with an additional five million tourists expected to be drawn by the Global Expo event taking place that year.