Tourism boom drives Dubai's stellar non-oil performance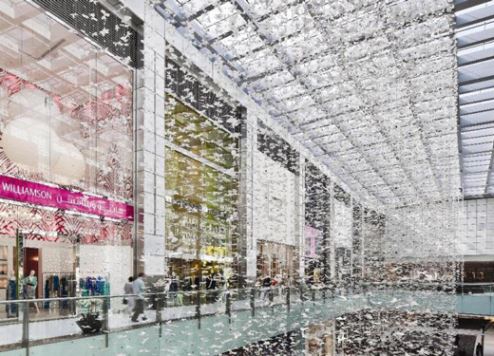 Dubai's booming tourism and retail ­sectors saw the emirate's non-oil private sector performance hit a 10-month high last month (June), according to the latest data from Emirates NBD.
The bank's Economy Tracker Index, which takes a monthly reading on indicators such as new orders, employment and inventories, stood at 54.6 last month, indicating a slightly higher expansion rate than the previous month's 54.5.
Emirates NBD said Dubai's wholesale and retail sub-sector was the best performer, with a reading of 58.2, followed by travel and tourism at 54.1. Any reading above 50 indicates expansion, it said.
"The recovery in the travel and tourism sector last month is particularly encouraging as this sector had been relatively soft in previous months," said Khatija Haque, the head of Middle East and North Africa research at Emirates NBD.
The report echoes the sentiments of other analysts who have forecast an improved economic outlook over the next 12 months with tourism and retail growth expected to outpace that of other sectors.
Credit Suisse has said the UAE's non-oil economy will expand by 2.9 percent this year, picking up momentum and growing by 3.7 percent next year.
"Tourism will again be among the stronger-performing sectors," with easing sanctions against Iran playing a part in the improvement, as well as preparations for Expo 2020 in Dubai, according to Berna Bayazitoglu, an analyst at Credit Suisse, said a report in The National.
Market research firm Euromonitor has forecast that inbound trips to the UAE will increase by 39 percent over the next four years to nearly 28 million annually.
"A lot of growth is expected to come from Asian countries and less politically stable Arab countries, visits from friends and family, and shopping is one of the key leisure activity that tourists engage in," said Rabia Yasmeen, a Euromonitor analyst.