Tourism and aviation will contribute $88bn to Dubai's economy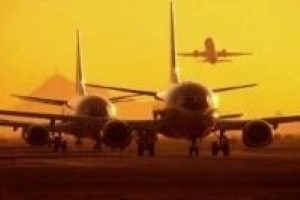 The economic value of tourism and aviation In Dubai will rise from $53.1 billion (£33.9 billion) in 2020 to $88.1 billion by 2030, supporting almost 1.2 million jobs, according to a new report.
In its latest forecast - entitled 'Quantifying the Economic Impact of Aviation in Dubai' - Oxford Economics notes that the emirate's target of attracting 20 million visitors a year by 2020 has encouraged it to make changes to its infrastructure to support and capitalise on visitor growth.
The report was compiled using industry growth forecasts and modelling projections based on current expansion plans for Dubai International and Al Maktoum International at Dubai World Central.
According to Oxford Economics, projects to support the six-month World Expo 2020 are already underway. The firm said: 'By 2020, Dubai International is estimated to receive 126.5 million passengers, almost 30 per cent higher than its original 2010 assessments.'
Overall, the emirate's airports and aviation sector as a whole contributed $26.7 billion to Dubai's economy in 2013, accounting for almost 27 per cent of the region's gross domestic product (GDP). The report re-affirms the industry's growing significance as a major driver of economic development and the positive impact it has had on other sectors.
One area that is enjoying the benefits of the emirate's flourishing aviation sector is Dubai's tourism industry. In 2013, it contributed $10.2 billion to the economy, supporting over 157,000 jobs.
The report noted: 'The success of Dubai as a destination has been a public and private effort to invest in world-class aviation and tourism infrastructure to support the influx of visitors. The results have paid dividends and Dubai currently captures a 0.4 per cent share of the world's business and tourism traffic, double the share it had in 2000.'
According to Oxford Economics, one of the emirate's greatest assets could be the enhanced connectivity it can offer travellers. Last year, Dubai had direct passenger flight connections to 149 cities with populations of more than one million people. This means the emirate had a potential export market of over 916 million people, or 13 per cent of the world's population, in 2013.