Tourism 'a priority' for Dubai this summer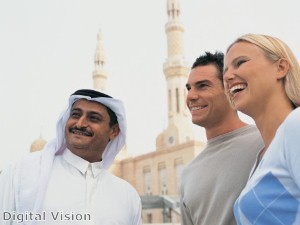 The momentum Dubai has recently been experiencing in its tourism industry must be maintained during the summer months, according to the official body responsible for marketing the emirate around the world.
Many hotels are currently advertising special offers to reach out and tempt visitors from around the globe. Issam Abdul Rahim Kazim, chief executive officer for the Department of Tourism and Commerce Marketing (DTCM) believes these efforts should be increased to make tourism the top priority for the emirate.
He told HotelierMiddleEast.com: "Some hotels choose to lower rates while others prefer to offer additional items and with the range of offers giving visitors plenty of options, these promotions are contributing to our continual efforts to position Dubai as a year-round destination.
"Last year we saw an increase of 11 per cent in visitors to Dubai and as we continue to work towards our Vision for Tourism 2020 targets, it's important that we don't lose momentum through the summer months."
The DTCM has been working closely with the Dubai Festivals & Retail Establishment (DFRE) to promote its diverse programme of festivals and has predicted that the summer will be a period of strong growth for the hotel sector and wider tourism industry in the emirate.
Mr Kazim told the website that the coming months will be busy, compared to previous years when there has been a dip in activity during the summer. He added that thanks to the combined efforts of the hotels, airlines, retailer sector, the DFRE and the DTCM's overseas office the numbers of tourists have been steadily rising.
Dubai has always been a popular destination for GCC visitors, but this year could see the levels sky rocket because of the DTCM's work with travel agents from across the region to promote tailored flight and hotel packages.
The department also has its eyes firmly on the rest of the world as well and is expecting a surge in international tourists.
Mr Kazim continued: "The GCC is just one market that we're targeting and we're lucky that as a destination we consistently attract visitors from all over the world. Our top ten source markets show this range and other markets such as Europe, Australia, China and India are also important to us."