Top UK tech firm Dyson launches first ME store in Dubai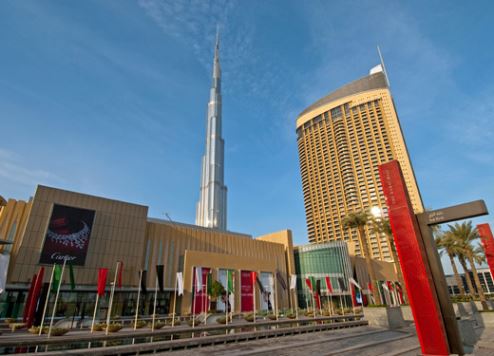 Marking another positive development for Dubai's Smart City strategy, UK firm Dyson, one of the world's top technology retailers, has launched its first flagship Dyson Demo store in the Middle East and Africa in Dubai Mall.
The Dubai store, which opened earlier this month, is the latest addition to a growing number of Dyson Demos located in major cities globally, including Tokyo, Paris and London's Oxford Street.
It's the only location in the Middle East and Africa where visitors can test and customise Dyson's technology, as well as learn about its approach to design and engineering, the company said in a statement.
Dyson's full portfolio of technology is available to test and experience, including the Dyson Supersonic hair dryer, described by Vogue as a "game changer" and launched in the region earlier this year.
Dyson's range of connected air purifiers, the autonomous Dyson 360 Eye robot, as well as Dyson's cord-free vacuums, are also available to test at the new superstore.
"Dubai is rapidly emerging as an innovation-led economy and a good home for technology-focused businesses," said Youssef Mouallem, general manager for Dyson Middle East and Africa.
"This makes it the ideal place to launch the region's first Dyson demo store." 
Dyson is a British technology company founded in 1978 by inventor James Dyson who became frustrated with his vacuum cleaner's diminishing performance.
Five years and 5,217 prototypes later, Dyson invented the world's first bagless vacuum cleaner.
Today, Dyson products are sold in 75 markets globally and over the past four years, Dyson revenue has more than doubled.
Dubai Mall, which is the world's largest shopping mall, is the obvious location for Dyson's first demo outlet.
It is also home to tech giant Apple, which in April this year, opened a new mega store featuring a 186-foot curved storefront and balcony that overlooks the world's tallest building, Burj Khalifa, as well as the Dubai Fountain.
The two-storey outlet showcases Apple's new in-store 'Today at Apple' experience.
Apple has described the flagship store as a "modern-day town square where visitors come to shop, be inspired, learn or connect with others in their community".