Top 5 World Expo 2020 projects in Dubai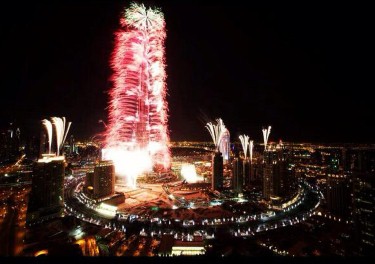 In November 2013, Dubai was chosen to host the World Expo 2020, due to its winning theme of 'Connecting Minds, Creating the Future'.
The honour bestowed on the emirate was particularly great as it marks the first time a country in the Middle East, North Africa and South Asia region has won the privilege of hosting the event.
Analysts expect the Expo to add around $24.2 billion to Dubai's economy, while also creating 277,000 new jobs and creating many new opportunities for the region's small to medium-sized businesses.
During its six month run - October 2020 to April 2021 - the Expo is expected to attract 25 million visitors, many of which will be staying in local hotels and looking for things to do when they're not at the Dubai World Trade Centre.
To prepare for this influx of visitors, the emirate has been working hard to make sure its infrastructure is ready and that there will be plenty leisure and entertainment options on offer.
Here is a selection of just some of the projects that are underway for the World Expo 2020.
Dubai Water Canal
The Dubai Water Canal - which will cost $545 million to build - will be constructed at the emirate's Business Bay, connecting the area to the Arabian Gulf. The project has three phases and is slated for completion in late 2016. It will see a new shopping centre built, as well as 450 restaurants, luxury housing a cycling paths.
Once complete, the canal will have 80,000 square metres of new public space and facilities, as well as private marinas for boats and a new trade centre. The canal itself will be six metres deep and comes complete with bridges that allow yachts and other boats to pass with ease.
Museum of the Future
The Museum of the Future will be home to some of the world's greatest and latest inventions, and, according to Sheikh Mohammed bin Rashid Al Maktoum, will be a cornerstone of Dubai's strategy to focus on innovation.
Located next to the Jumeirah Emirates Towers, the circular-shaped building will not just be a tourist attraction. It will offer visitors advanced courses and specialised workshops, as well as talks from experts and unique events. The project will cost an estimated $200 million and is scheduled for completion in 2017.
Al Habtoor City
Due to be completed in 2016, the $3 billion Al Habtoor City project will comprise three residential towers fitted with luxury property, grand dining venues, a French-style garden, a Las Vegas themed aqua theatre and the world's first ever Bentley cafe.
The mega-development will sit on ten million square feet of land just off Sheikh Zayed Road, meaning it will be in close proximity to the Dubai World Trade Centre, where the World Expo 2020 will be held.
MBR City - District One
The Mohammed Bin Rashid Al Maktoum (MBR) City - District One - which will cost $10 billion to build - will cover 1,110 acres when complete. It will include seven kilometres of artificial beach, called Crystal Lagoons, and a 14 kilometre boardwalk. The area will be open for swimming, kayaking and other water sports, as well as sunbathing and relaxation.
It will be located just a stone's throw away from the Burj Khalifa and Dubai Mall, and will redefine the word luxury. Due to be completed by late 2018/early 2019, the City will also feature entertainment, retail and hospitality offerings.
Dubai theme parks
Dubai Parks and Resorts are currently building a three-theme park complex, which will cost $1.03 billion. Each park will be based on a unique concept, Motiongate (based on Hollywood blockbusters), Bollywood Parks and Legoland.
The complex will also have a host of restaurants, cafes and other entertainment facilities in the entrance. The first roller coaster has now been finished and the project has on track to be finished by October 2016.