Top 10 Dubai Expo projects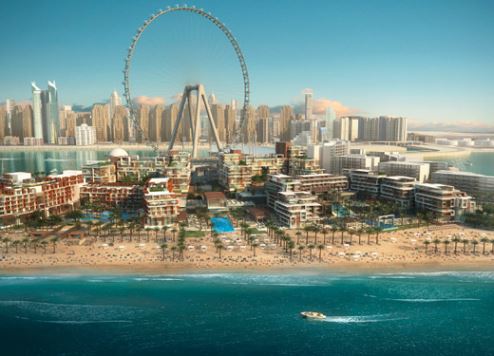 A round-up of high-profile developments due for completion prior to World Expo 2020 in Dubai
1. MBR City – District One The first and second phase of villas for the US$10 billion Mohammed Bin Rashid Al Maktoum (MBR) City – District One, will be handed over from mid-2016. Covering some 1,110 acres, District One also includes a 7km stretch of Crystal Lagoons, designed for swimming, kayaking and other activities, plus the world's largest artificial beach, a 14km boardwalk and 8.8km of cycling and jogging tracks on the periphery. Entertainment, retail and hospitality components are also part of District One, which is scheduled for completion in 2018-2019.
2. Dubai Water Canal Project The $545 million Dubai Water Canal Project will link Business Bay to the Arabian Gulf and is due for completion by October this year. The project includes a new shopping centre, four hotels and 450 restaurants as well as luxury housing and cycling paths. A private marina and a new trade centre are planned too, while the canal itself will be six metres deep.
3. Al Habtoor City The $3 billion Habtoor City, which is part of the Dubai Water Canal project, is scheduled for completion this year, and will feature three top-rated hotels managed by Starwood Hotels and Resorts Worldwide (St. Regis, which is already open for business, Westin Dubai and W Dubai Sheikh Zayed Road) – as well as three luxury residential towers. This mega-development is situated on a 10-million-square-foot plot on Sheikh Zayed Road, and will also offer dining venues, a French-inspired garden, a Las Vegas style aqua theatre and the world's first Bentley café.
4. Jewel of the Creek The $816 million Jewel of the Creek project is a massive waterfront complex featuring 19-storey apartment buildings, three office towers, two luxury hotels, a recreation centre and a convention centre with a ballroom, as well as a marina and a raft of retail spaces for shops and restaurants. Located between Al Maktoum Bridge, Baniyas Road and the Floating Bridge, Jewel of the Creek is scheduled for completion by Q1, 2017.
5. Dubai Creek Harbour This six-tower district will be three times the size of Downtown Dubai. Dubai Creek Harbour will boast the world's tallest twin towers and a sphere-shaped restaurant overlooking the Creek, as well as 8 million square feet of retail space and 22 hotels with 4,400 rooms. It will be located alongside Dubai Creek and adjacent to Ras Al Khor.
6. New Aladdin City This Dubai Municipality project, inspired by the well-known tales of Aladdin and Sinbad, is currently under construction in the middle of Dubai Creek. It will feature three towers, comprising commercial and hotel space, as well as air-conditioned bridges with moving floors to connect the towers, driveways and parking areas. The cost of Aladdin City is yet to be revealed, but it is expected to be completed before 2020.
7. Bluewaters Island Tipped as one of the world's top upcoming tourism hotspots, Bluewaters Island, located just offshore near Jumeirah Beach Residence, is expected to attract three million visitors per annum. It will also be home to the world's largest Ferris Wheel, the Dubai Eye. Bluewaters Island will comprise retail, residential, hospitality and entertainment zones – as well as housing a boutique five-star hotel.
8. Museum of the Future Launched by His Highness Sheikh Mohammed bin Rashid Al Maktoum, Vice President and Prime Minister of the UAE and Ruler of Dubai, Museum of the Future will house a raft of cutting-edge inventions in a circular-shaped building located adjacent to the Jumeirah Emirates Towers in Dubai International Financial Centre (DIFC). The museum is being built with tourists in mind, but it will also run specialised courses and workshops and public talks and events. Built at a cost of more than $200 million, it will open next year (2017).
9. Deira Islands This $150 million waterfront city covering some 15.3-square-kilometres will eventually be home to hundreds of new hotels, serviced apartments, mixed-use buildings and marinas. Spread across four islands, it will boast a raft of attractions including a large shopping mall, an Arabic souk-style night market, an amphitheatre for 30,000 people and a marina that can accommodate large yachts. It is scheduled for completion in Q3, 2018.
10. Al Mamzar Beachfront Planned around the 53-hectare Al Mamzar Lake, this mixed-use beachfront project is expected to cost $2.72 billion to develop and is scheduled for completion before the end of 2018. Located in Dubai's Al Mamzar district, the project will cover more than 9 million square feet and feature 4,000 residential units, 300 hotel rooms, 250,000 square metres of retail space and 3.5km of walking tracks.