Tips for property investment in Dubai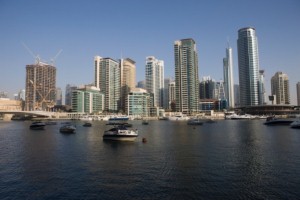 Property investments are often seen as a useful tool to improve a person's financial situation, but they can be challenging.
A successful transaction requires extensive knowledge of both general investment issues, such as cost, profitability and taxation, and the eccentricities of the local market, including legal procedures, operating an investment and negotiating with developers.
Here is a guide to give you an idea of the factors that must be considered when investing in property in Dubai.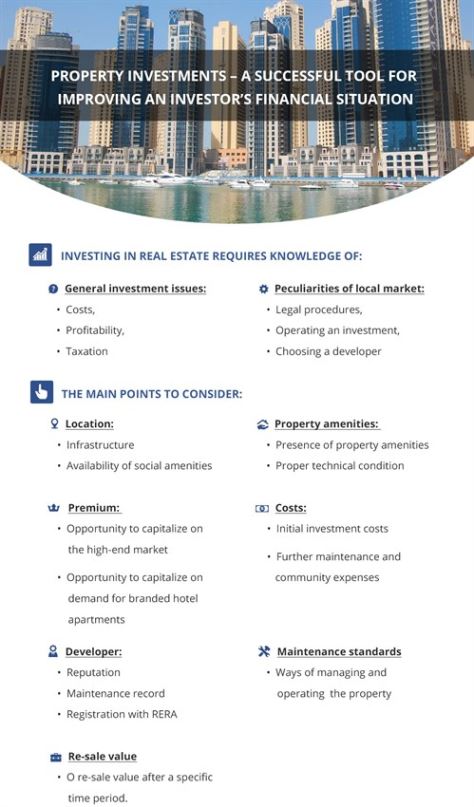 Location
The location of real estate is often perceived as its key feature and most stable, as the property cannot be moved to another area. The value will differ greatly between regions that are perceived to be more desirable, usually commanding great views and in close proximity to good schools and transport links.
Martin Gahbauer, chief economist at Nationwide, explains: "Location is still the biggest factor affecting the value of property and a house in the best neighbourhood can command a price nearly 50 per cent higher than a similar house in an average area."
Before investing in Dubai real estate, you must understand the dynamics of the area first. For example, you need to find out if the location is more attractive to business people, residents or tourists. Understanding this will ensure you generate the largest possible revenues.
Amenities
Once you have decided upon a location and the type of occupant you want to attract, you need to pick a property that has great access to the amenities that your market demographic is likely to want or need.
For example, if you invest in office property, it should have excellent parking facilities and cafes or coffee shops within walking distance so employees can grab a quick lunch. Conversely, if you've decided to invest in a hotel, the building should have strong transport links and be in close proximity to nightlife, restaurants and tourist attractions.
Premium districts
Just like everywhere else in the world, Dubai is home to some areas that are in high demand and are considered to be premium locations. In the emirate, these hotspots are The Palm, Dubai Marina and Downtown Dubai, attracting the most attention from potential occupants.
Dubai Marina, for example, is in a great area and is able to easily combine waterfront living with an urban lifestyle. It is strategically located near interchange five on Sheikh Zayed Road and is close to business hubs, such as TECOM's Dubai Internet City and Dubai Media City.
In a report, Jones Lang LaSalle described the neighbourhood, which is often referred to as 'new Dubai', as "conveniently located minutes away from the most serene waterfront in the area - the Dubai Marina. It is also within a short distance of the most attractive shopping facilities, and other amenities".
Costs
Before making an investment in Dubai's property, you must first consider the costs involved, such as average sales and rental prices in your chosen location and building. You should also calculate any potential yield, so that you have an understanding of how much revenue can be made by investing. In addition, all investment costs, both initial and ongoing, should also be reviewed, such as expenses, maintenance and community fees.
Developer
It is recommended to invest in real estate that is owned and managed by a trusted and reputable developer, a firm that is known to create property that meets high standards and has an impeccable maintenance record.
The First Group - Dubai's leading developer of landmark property - has an excellent reputation and its founders have over 30 years of experience in the sector. The firm has an expert eye for property market potential and has partnered with industry leaders to deliver a first-class service to investors.
Posted by Neil King