Tiger Woods and Rory McIlroy to play in Dubai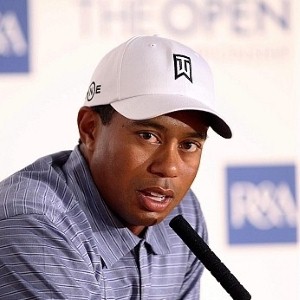 The two highest ranked golfers on the planet have confirmed they will play in an important tournament in Dubai in 2014.
World number one Tiger Woods will be joined by Rory McIlroy - who is currently second in the global standings - at the Omega Dubai Desert Classic.
The competition will mark its 25th anniversary next year and a star-studded field has been assembled to celebrate the occasion.
Two other big names - Mark O'Meara and Jose Maria Olazabal - have also confirmed their attendance at the plush Emirates Golf Club from January 27th until February 2nd.
Each competitor will battle it out for the $2.5 million (£1.6 million) prize and a number of players will also take part in an 18-hole stroke play showpiece, with the winner bagging an extra $600,000.
Woods - who is arguably the most famous golfer on earth - first appeared in the Dubai Desert Classic in 2001 and is one of only two people to have won the tournament on numerous occasions, the other being Ernie Els.
The American seems to be relishing the prospect of playing in the Middle East once again and the world number one said the course in Dubai is always in great shape.
'I appreciate the support I have received from the people in Dubai and I always enjoy playing in their tournament,' Woods remarked.
'Having won twice, I have really good memories of playing in Dubai and look forward to getting out there and being part of the 25th anniversary celebrations of the tournament.'
Vice chairman and chief executive officer of golf in DUBAi - the group that organises the event each year - Mohamed Juma Buamaim expressed his delight at securing the services of some of the world's finest golfers.
He said that Woods' presence in Dubai will raise the city's profile even further and he also hailed McIlroy as an inspiration to young sportspeople. Mr Buamaim is expecting the tournament to be a memorable occasion and he hopes the participants have a 'wonderful stay' in the UAE.