Tiger Woods and Fred Couples drawn together in Dubai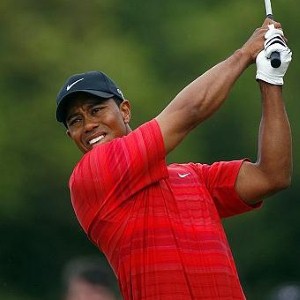 Dubai is set to welcome some of the biggest names in golf this month, with Tiger Woods appearing alongside Fred Couples.
The legendary players hailing from the US have been drawn to play together in the final group of the Champions' Challenge at the Emirates Golf Club on January 28th.
Completing the three-man line-up for the last group of the round will be last year's Omega Dubai Desert Classic champion Stephen Gallacher, who will be hoping to repeat his success of 2013 in the emirate.
Looking ahead to his trip to Dubai, Woods said on his website: 'I appreciate the support I have received from the people in Dubai, and I have always enjoyed playing in the tournament.'
Former winners of the Omega Dubai Desert Classic have been invited to take part in this special 18-hole stroke play showpiece tournament in the Middle East, with a first prize of $600,000 (£365,000) up for grabs.
The only man to have won the prestigious tournament in Dubai who will not be taking part in the Champions' Challenge is Seve Ballesteros, who tragically lost his fight against cancer in May 2011.
However, his son Javier has been invited to appear and he is sure to keep his spirit alive by reminding spectators of his father's famous victory in Dubai in 1992.
He told Gulf News: 'With so many big names in the field, it will be fun to play in the Champions' Challenge. I am really grateful to Golf in Dubai for remembering my father and giving me the chance to play.'
Ballesteros will play with fellow Spaniards Jose Maria Olazabal and Miguel Angel Jiminez when he takes to the fairways.
Once the Champions' Challenge has taken place on January 28th, the players will join a larger field for this year's Omega Dubai Desert Classic, which is scheduled to kick off on January 30th and will run for four days.
It marks a special period for sport in Dubai, with other legendary players such as Ernie Els, Mark O'Meara and Colin Montgomerie also confirmed in the line-up for the Champions' Challenge.