Tickets selling fast for Dubai Tennis Championships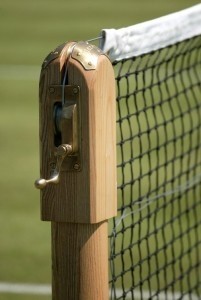 Dubai has a thriving sporting scene and this has once again been emphasised by the impressive ticket sales for an upcoming tennis competition.
The Dubai Tennis Championships will get underway next month and many of the days have already sold out, emphasising just how much appetite there is for top-class sport in the emirate.
Tournament director Salah Tahlak told Gulf News that sales have been incredibly fast so far and the players will take to the courts in front of healthy crowds.
He said: 'The tickets have gone like hot cakes and we are proud to have the Dubai Tennis Championships become such an integral part of the sporting calendar of the UAE.
'The tennis tournament is an annual feature now and people want to be there to take in all the action and get to see all the big names in men's and women's tennis.'
Magdy Al Shaikh, event and project supervisor at the Dubai Tennis Championships, added that tickets for the men's quarter-finals, semi-finals and final have now all sold out, after organisers were 'touched' by the huge demand for seats.
People were invited to buy tickets from the box office at the Dubai Tennis Stadium in Al Garhoud from 07:00 local time today (January 14th) and 569 transactions had been completed by 13:00 local time. Mr Al Shaikh noted a precise number of tickets sold will be announced once the data has been analysed.
Large queues gathered outside the stadium despite relatively chilly temperatures, showing how enthusiastic the people of Dubai are about tennis. The tournament could also prove to be a hit with visitors to the emirate next month who fancy catching some high-quality sport.
People who have yet to book tickets but are interested in doing so have been reminded that seats are still available for all six days of the women's competition and the first three days of the men's contest.