Three new theme parks to be built in Dubai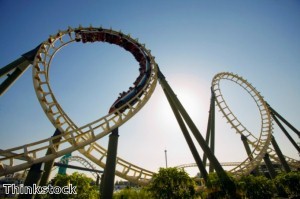 Three new theme parks are to be built in Dubai by 2016, which will attract five million visitors every year once construction is complete, according to the developers behind the project.
The three parks all centre around different themes: Hollywood movies, Bollywood and the Danish children's toy Lego. Ground work on the attractions started earlier this year and once they have been built, the three new attractions will join a AED10 billion (£1.7 billion) network of five theme parks.
In addition, the Dubai Parks and Resorts project will also see the construction of an ornate entrance square, filled with shops, restaurants and entertainment facilities. The plans will add another feather to the emirate's cap, increasing the available leisure offerings to those visiting Dubai.
Once construction is complete, the complex will be a substantial draw for tourists and will help the Department of Tourism and Commerce Marketing achieve its goal of attracting 20 million visitors to Dubai every year by 2020.
According to Meraas Holding, the company developing the theme parks, the Bollywood attraction will be the first theme park that honours the Indian film industry. The firm believes it will provide fans with a "physical location" to celebrate their love of the industry and its biggest names.
The new project also marks the first time a Legoland theme park will be built in the Middle East. The attraction will be operated by Merlin Entertainments and will be aimed at families with children aged between two and 12 - a demographic that is steadily becoming one of the biggest markets for Dubai's hotel and hospitality sector.
Motiongate Dubai, the Hollywood-themed park, will be filled with rides that represent characters and movies from the US film industry. This attraction will be similar to the very popular Universal Studios in Florida.
The area chosen to house the new theme parks is close to the World Expo 2020 site and the Al-Maktoum International airport, which will soon be undergoing construction work to increase its capacity to 200 million passengers.
Abdulla Al Habbai, chairman of Meraas Holding, said: "Dubai Parks & Resorts has been designed as the first-of-its-kind entertainment destination that simultaneously opens the gates of three theme parks.
"The project will feature leading intellectual properties from elite industry players to create leisure and entertainment concepts that are expected to draw more than five million residents and tourists annually."